Zwilling Henckels Concept Store, OC Palladium Praha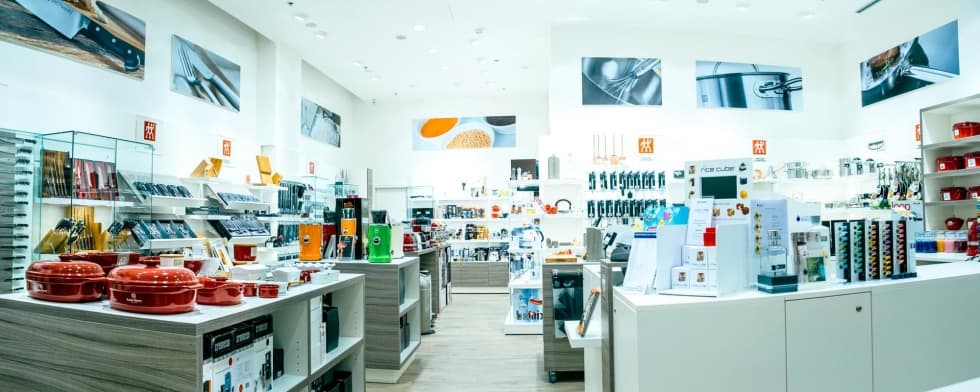 Design | Perfect functionality | Professional gastronomy.
Some of our clients set a high bar for design. Even though each of their projects is a challenge, we do like it. The same goes for Potten&Pannen brand, that makes gastronomy an artistic mastercraft. That is why we were thrilled to collaborate with a partner brand of premium utensils from Solingen, J. A. Zwilling Henckels. In Palladium shopping centre in Prague we participated in a construction of a unique concept store, where it is a joy to spend time.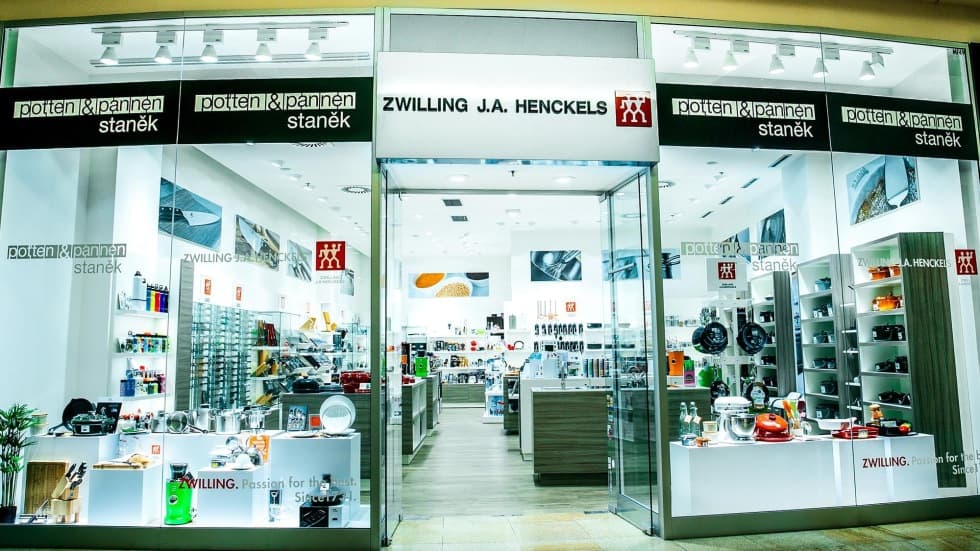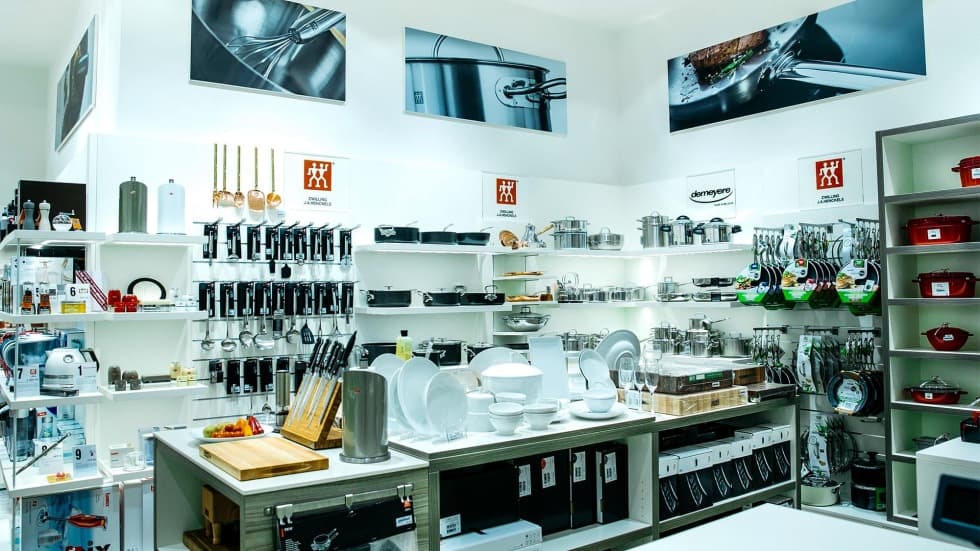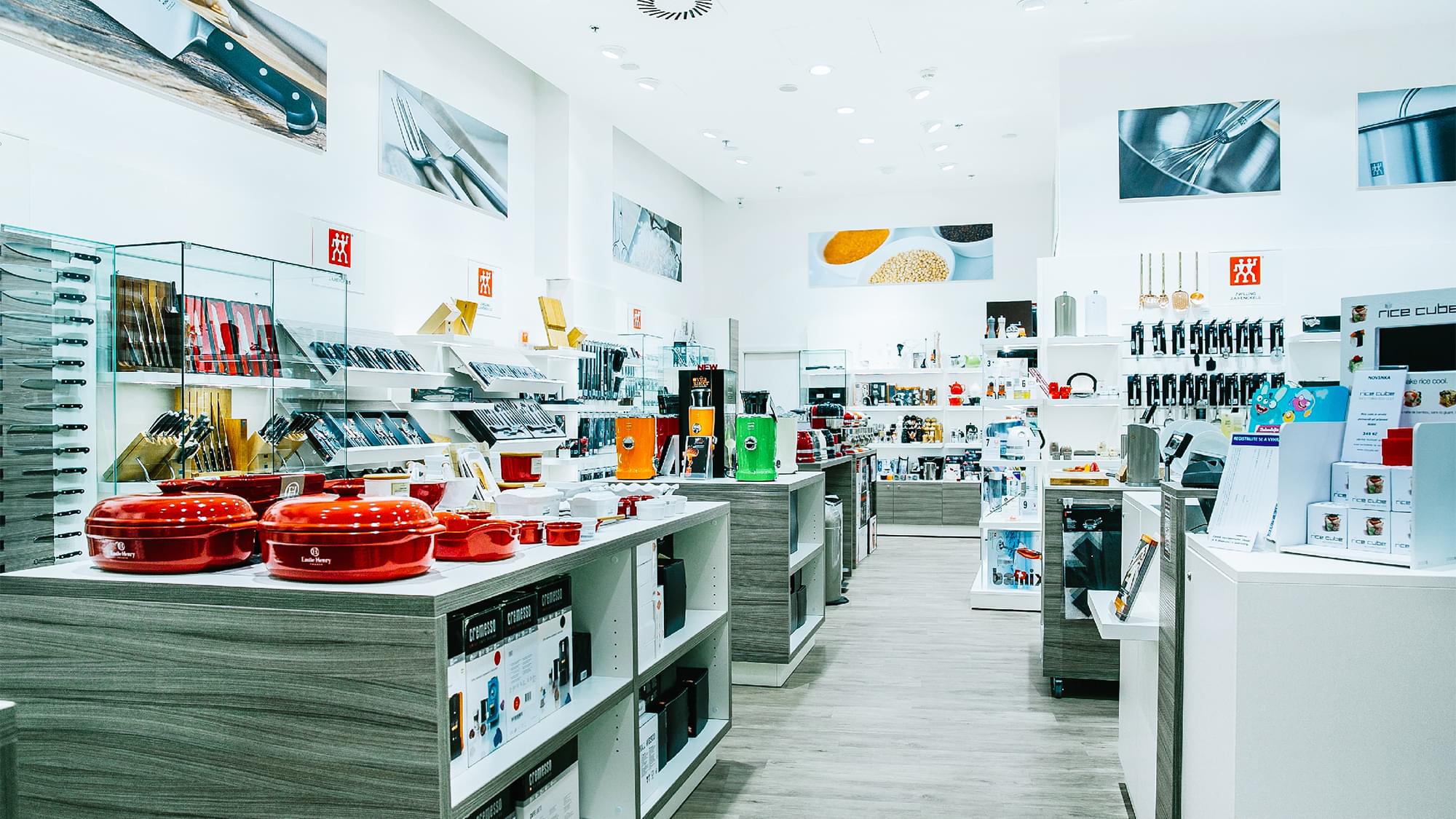 Every visitor of P&P shop first stops and wonders, if he entered where he wanted. Seeing these reactions makes us proud. They prove that we have captured exactly what was asked of us and what is so typical for P&P brand - that it de facto goes against the tide. Against all the boring and lackluster shops with weary colors that surround us by hundreds and thousands.
In the case of the branch store in Prague, which is unique by its atypical floor area and a lack of windows, the assembly and fitting of the whole store was a joy. Relaxed atmosphere is amplified by captivating combination of matt grays with contrasting whites. And one cannot miss the natural tones of wood that are dedicated to all the premium products. Precisely balanced lighting in the room gives shopping an atmosphere and makes is an extraordinary experience.
Creativity. Experience. Passion.
Do you like our creation and you are already thinking over your project or intent? Perfect! We are here to help you with everything necessary. Don't hesitate to turn to us right now so we can arrange a meeting right today and consult about your ideas!