CITY Café Olomouc - OC Olomouc CITY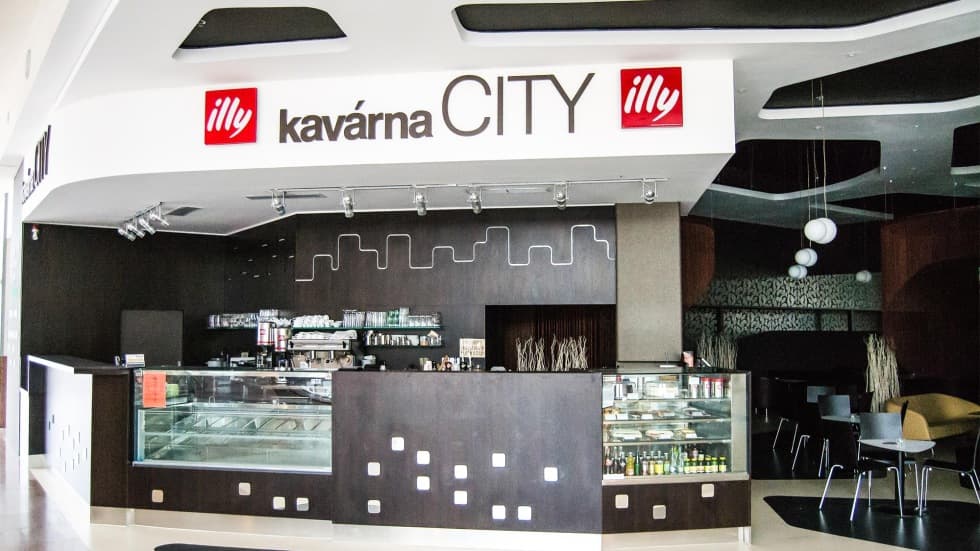 Café environment is one of the most popular of public spaces. For many of us it presents a piece of quiet in a busy day, a time for relaxation, enjoyment of a good coffee or a favourite drink, pleasing of taste buds with something sweet, and a way of avoiding, for just a moment, the hustle of the work day. When building café CITY which is part of Olomouc CITY entertainment centre, we had just that in mind and we tried to reflect this idea in the construction.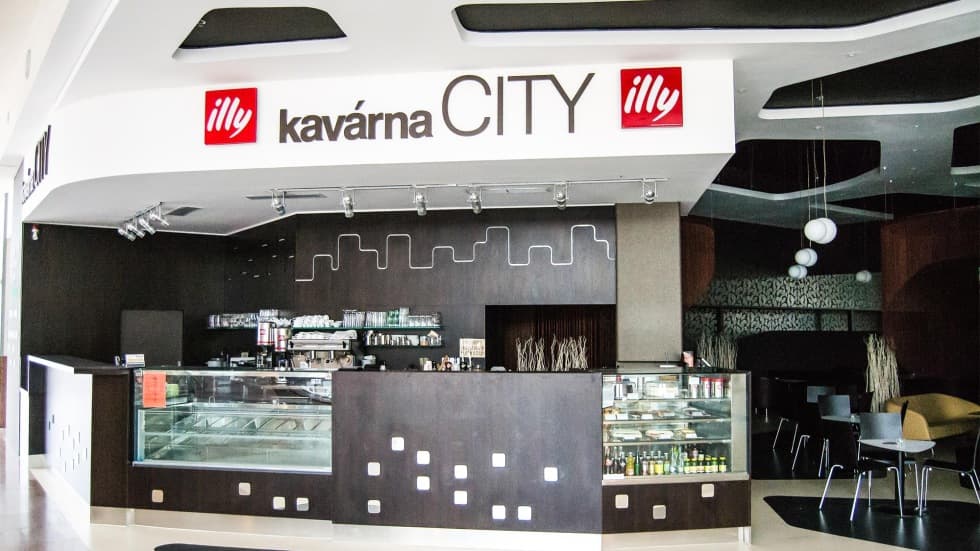 The idea of privacy was leading us when we were creating the concept of the café. Optically separated spaces provide more privacy to those, who seek a peaceful moment in the café. Wooden elements and dark colors in general tend to give more peace, simple light colors underline the modern and confident design, which is an essential part of cafés these days. Modern, solid and earnest design, no extravaganza or flagrancy. We believe that the café CITY in Olomouc will delight anyone.
Na projektu jsme s radostí spolupracovali s ateliérem KYZLINK ARCHITECTS.
Calm.
Private.
Atmospheric.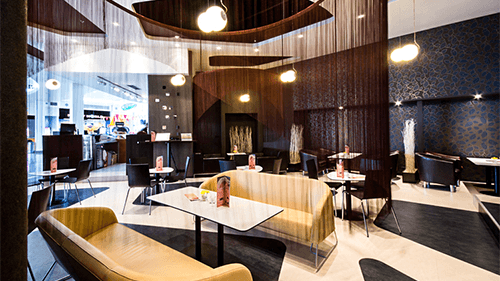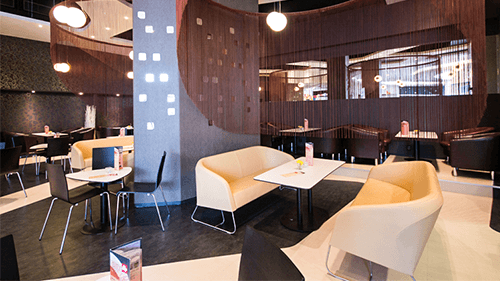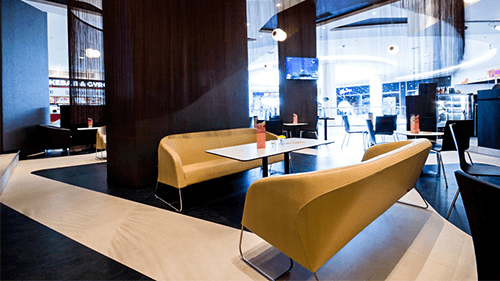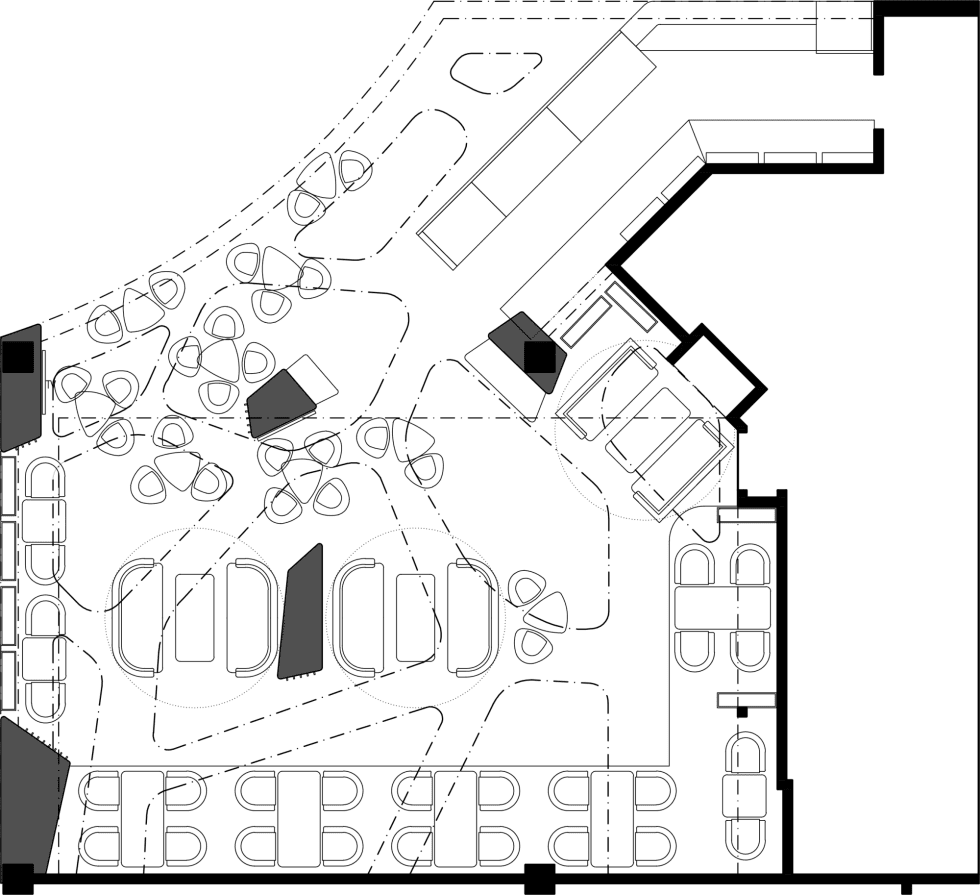 Creativity. Experience. Passion.
Do you like our creation and you are already thinking over your project or intent? Perfect! We are here to help you with everything necessary. Don't hesitate to turn to us right now so we can arrange a meeting right today and consult about your ideas!