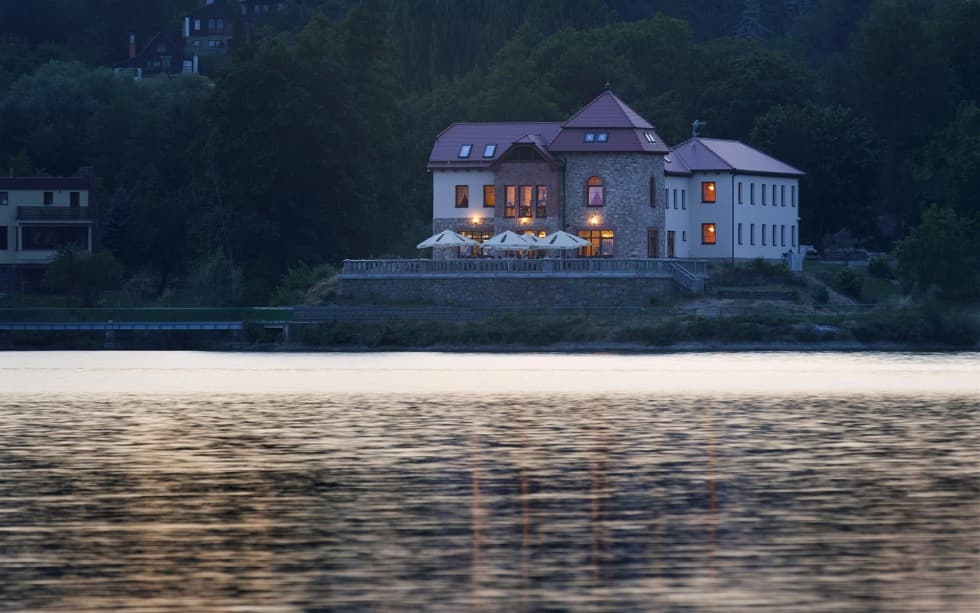 Comfort.
Tranquility.
Convenience.
These are the three words that each of us is looking for, when we want to - for just a moment - escape the hurried life of everyday. When we want to be with those who are the closest to us and spend a little bit of that valuable free time with them. Enjoy a trip or two or just be pampered. All these small (yet important) dreams can be fulfilled in hotel Valášek located at the bank of the famous Plumlov dam (Plumlovská přehrada) near Prostějov. We were honored to collaborate on the full reconstruction of this historic villa and equip the interiors of this haven in the heartland of Moravia.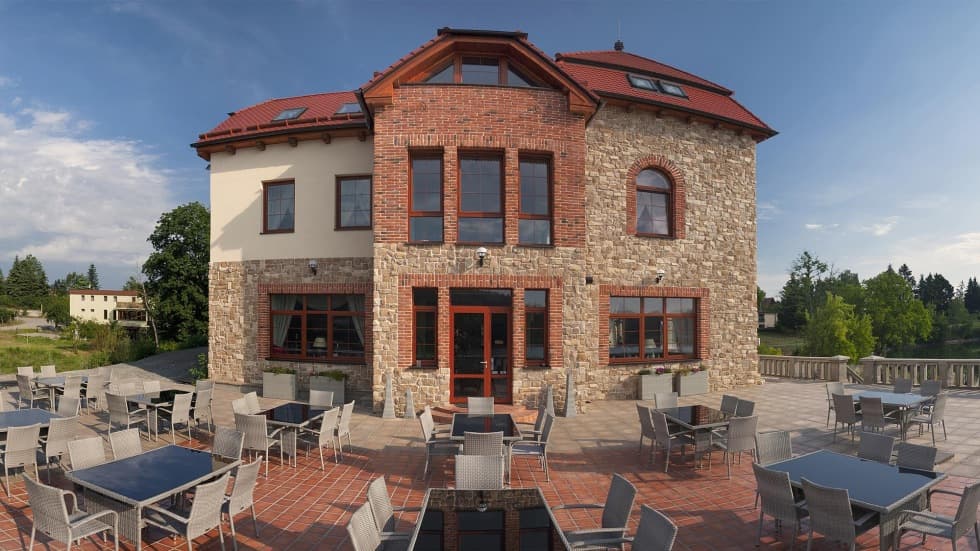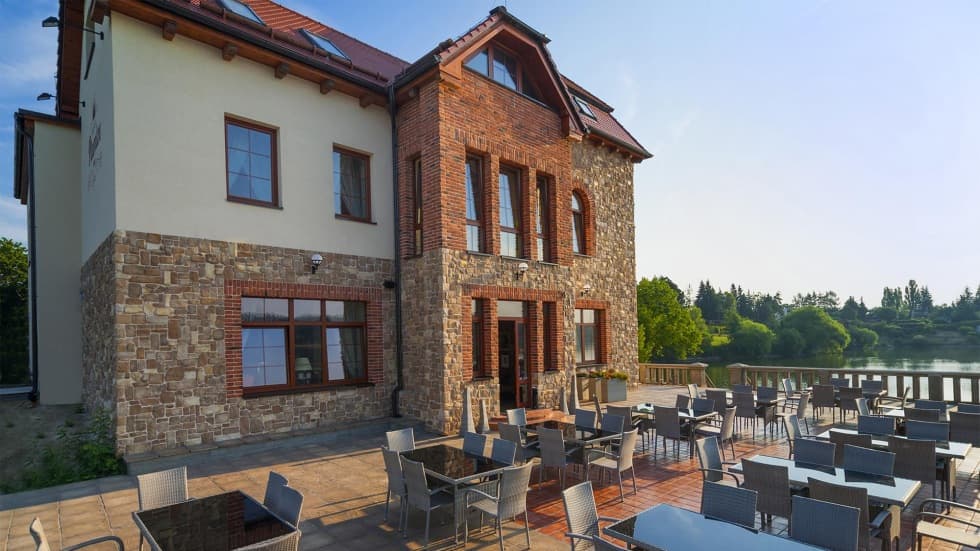 We were not put off by the combination of rustic and traditional furniture in the hotel rooms - on the contrary, we used it to underline the atmosphere of the hotel and stress the genus loci, that is no doubt abundant at this place overseeing the dam. The same way we combined colors. Heavy, optically dense and spatially condensed reds in the rooms are complemented with more open, airy beige or traditional stripes. It is all crowned by a luxury wedding room that makes the "big day" an unforgettable experience. And of course - the bathrooms, the integral part of any accommodation, were not overlooked. See for yourselves.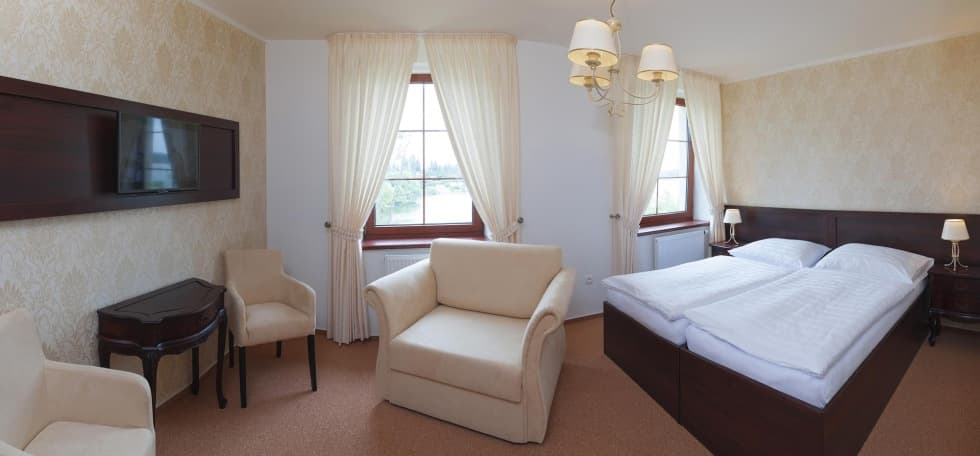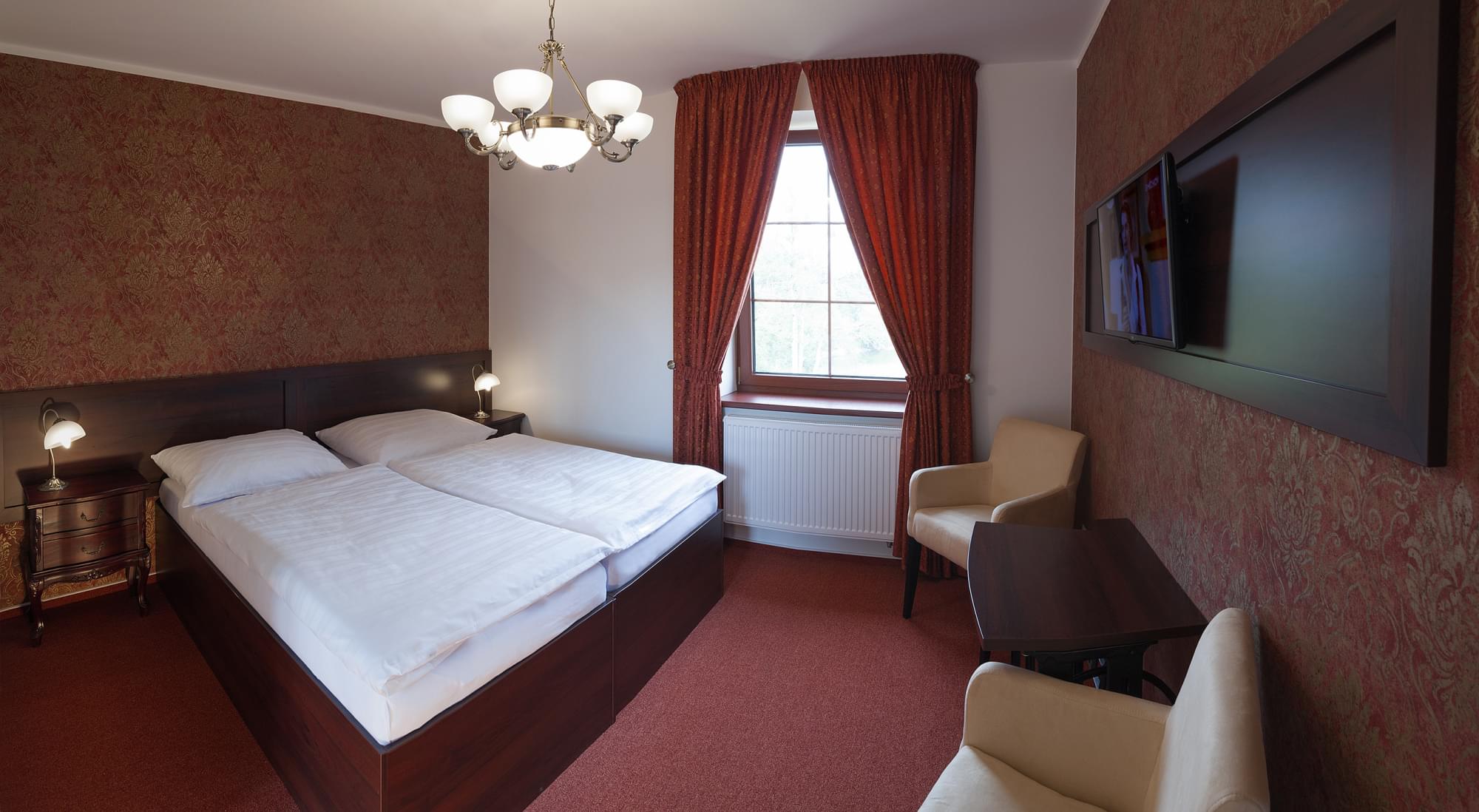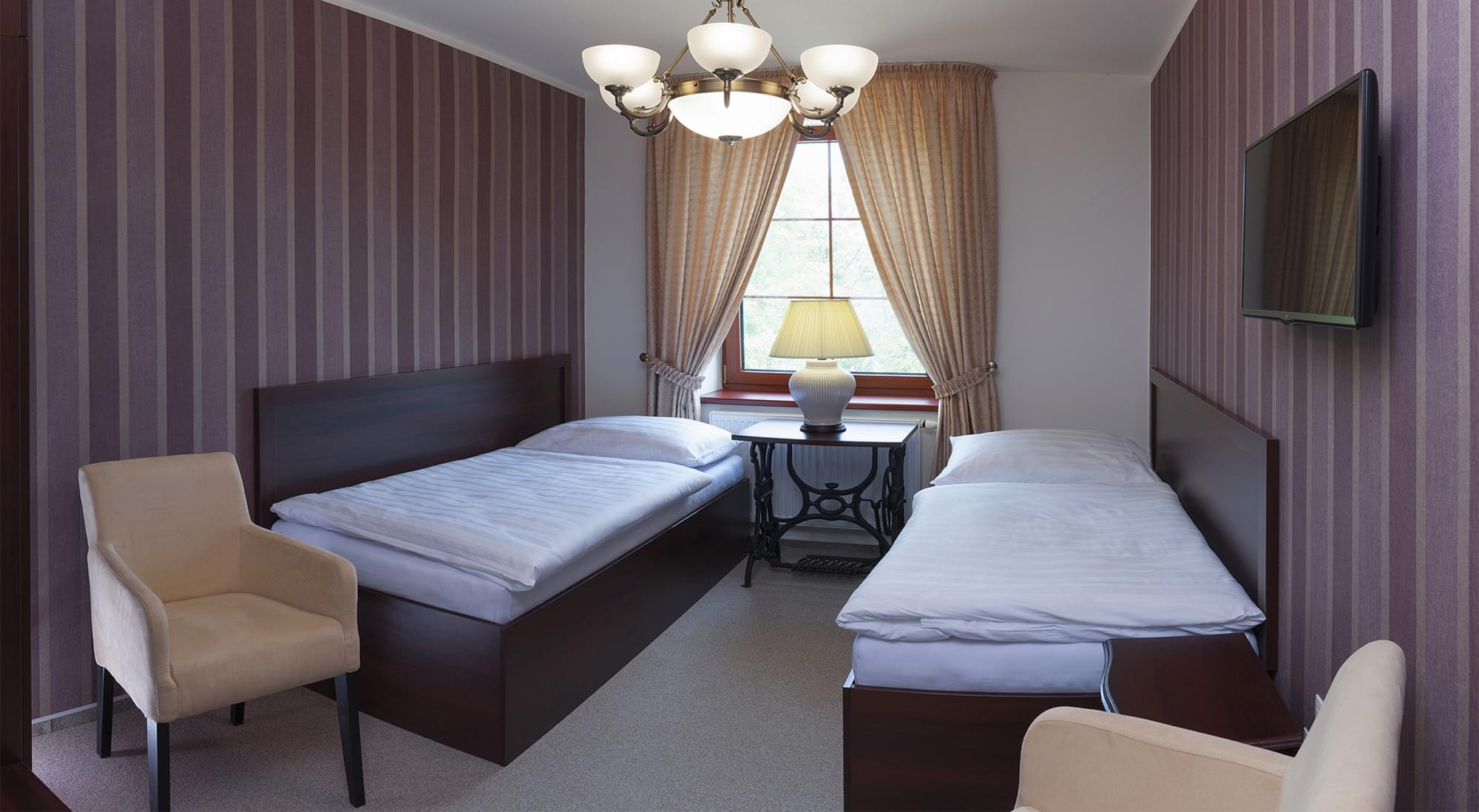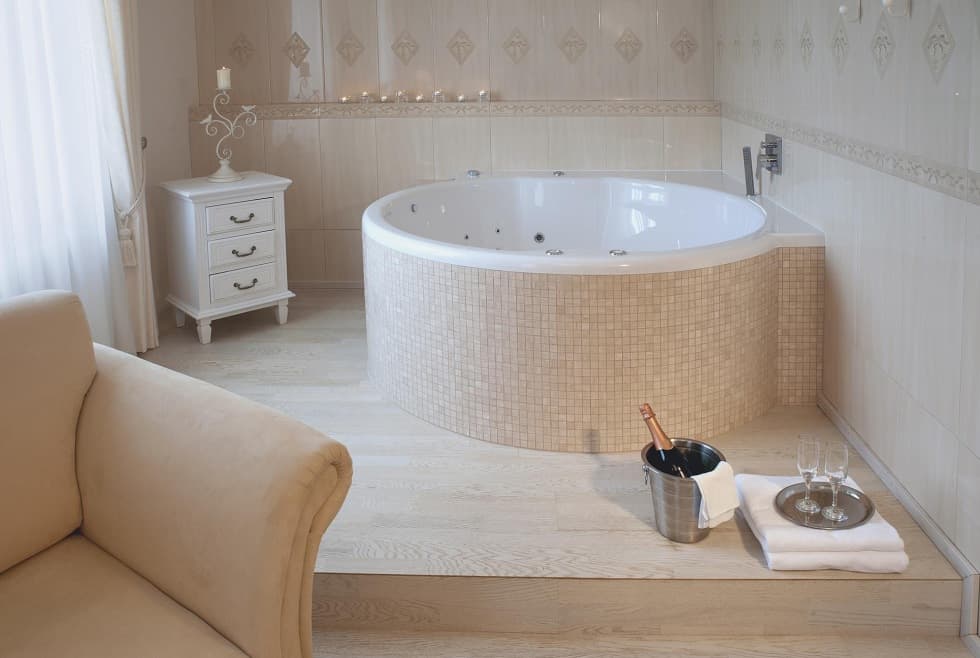 The common areas at the lowest floor were also remade. Here too we had to stick to the set concept. Many a visitor will nostalgically recollect the days, when just this style - at the edge of rustic and modern - was quite the norm. The wooden elements, retro details, darker, denser colors - it all makes this a perfect place, and not just for gourmands.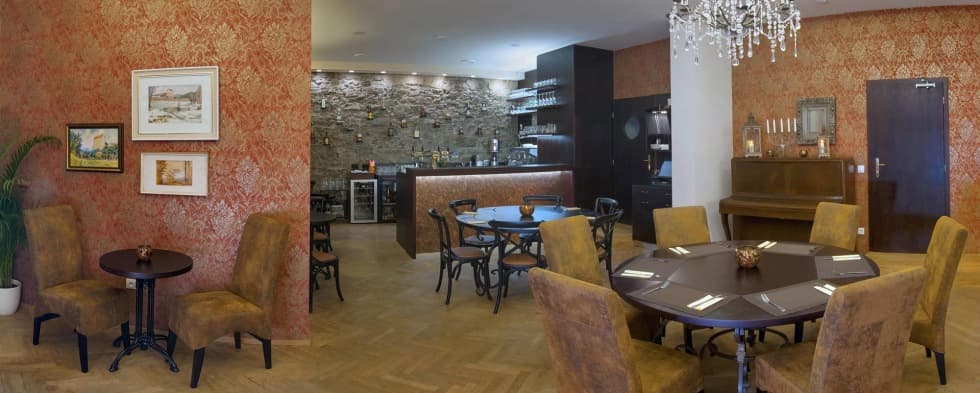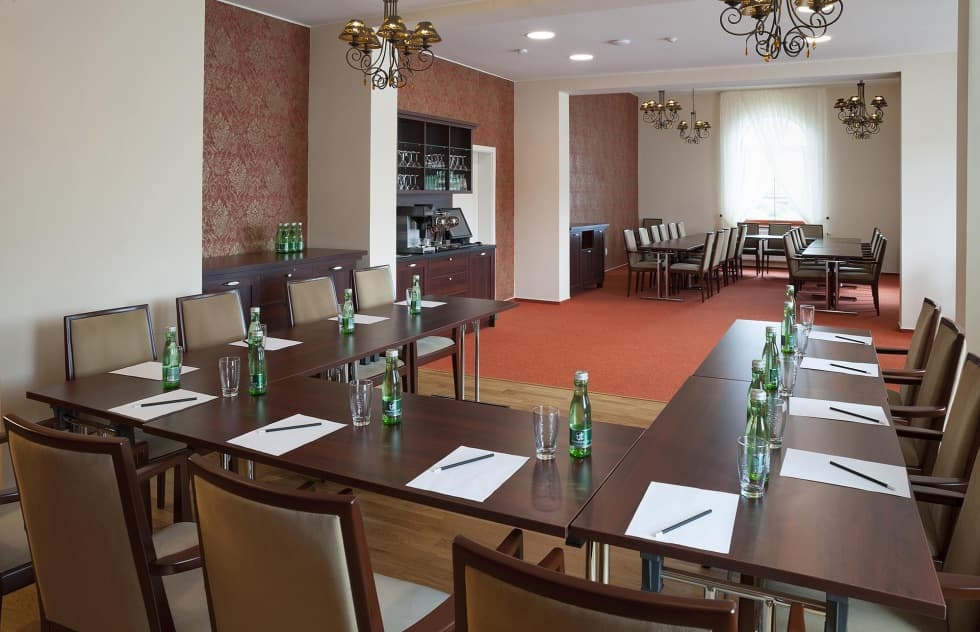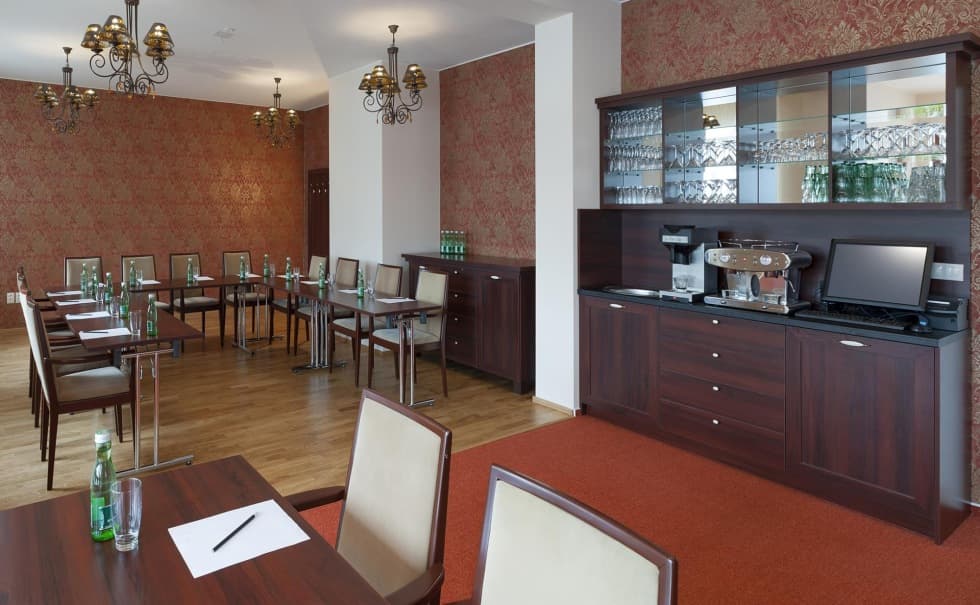 Creativity. Experience. Passion.
Do you like our creation and you are already thinking over your project or intent? Perfect! We are here to help you with everything necessary. Don't hesitate to turn to us right now so we can arrange a meeting right today and consult about your ideas!