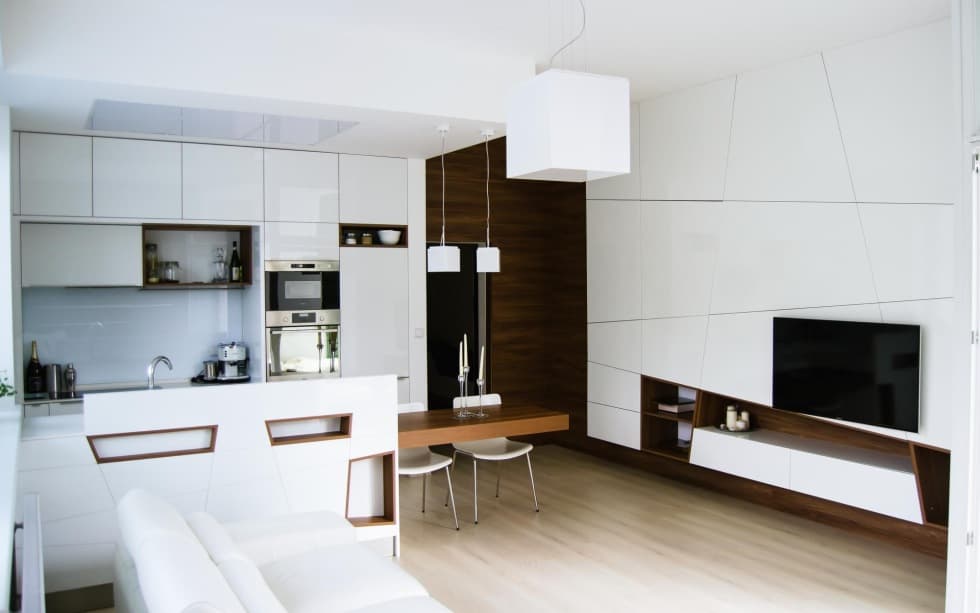 Our important client from Brno needed another residential solution. A young couple was about to move in their new home and they had a clear vision - maximum space utilization, its optical expansion, clean, specific and distinctive with high quality furniture. Cosiness, originality and stress on high quality materials were the synonyms of what we were to project from two dimensional doodles and dreams to three dimensional reality. It was not easy and we approached this project very seriously.
Cosiness.
Originality.
Materials.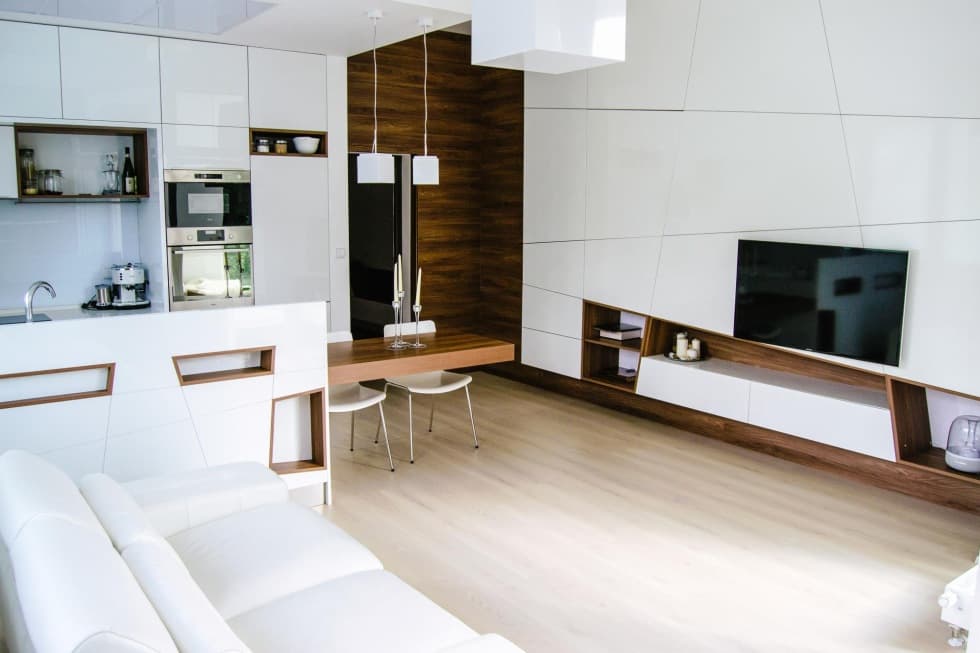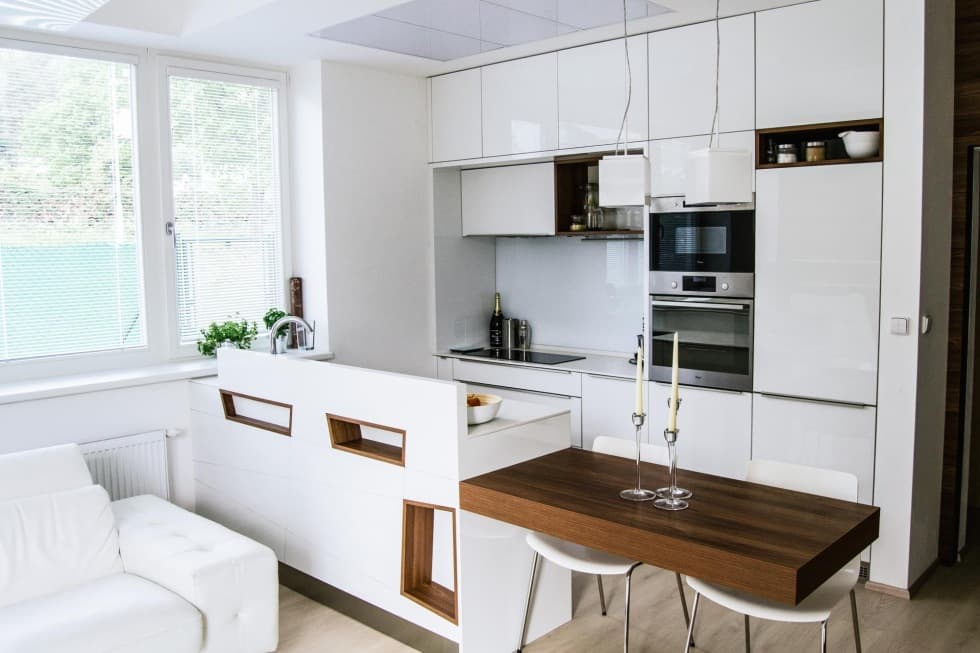 The result of our efforts proves that fighting seemingly confined spaces is our forte. Combination of light, glossy furniture, prevalent white and natural colors in general, combined with darker tones of wood, well thought-out kitchenette and setting of the living room - it all makes this flat a cosy and comfortable haven, that a young family will happily call home.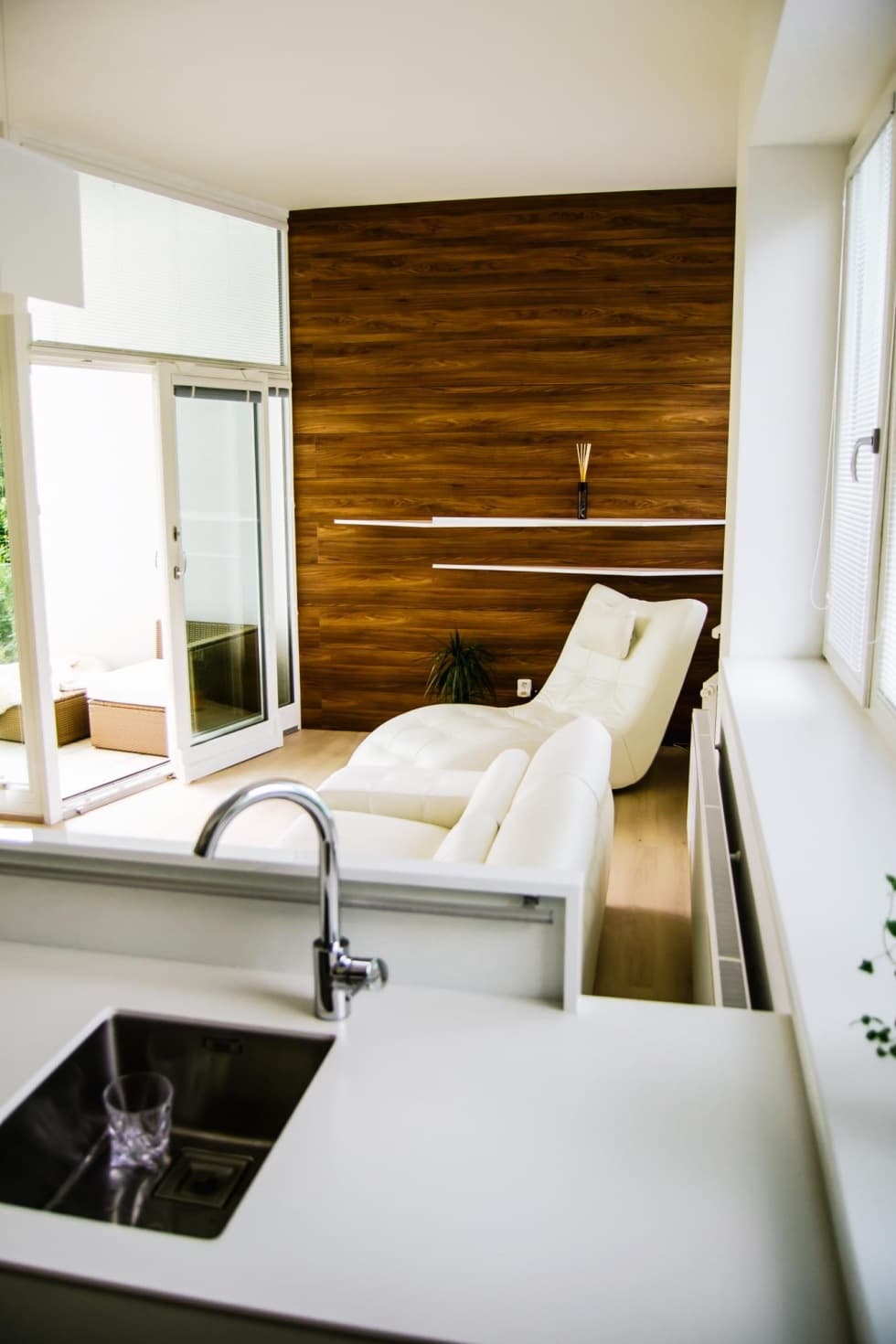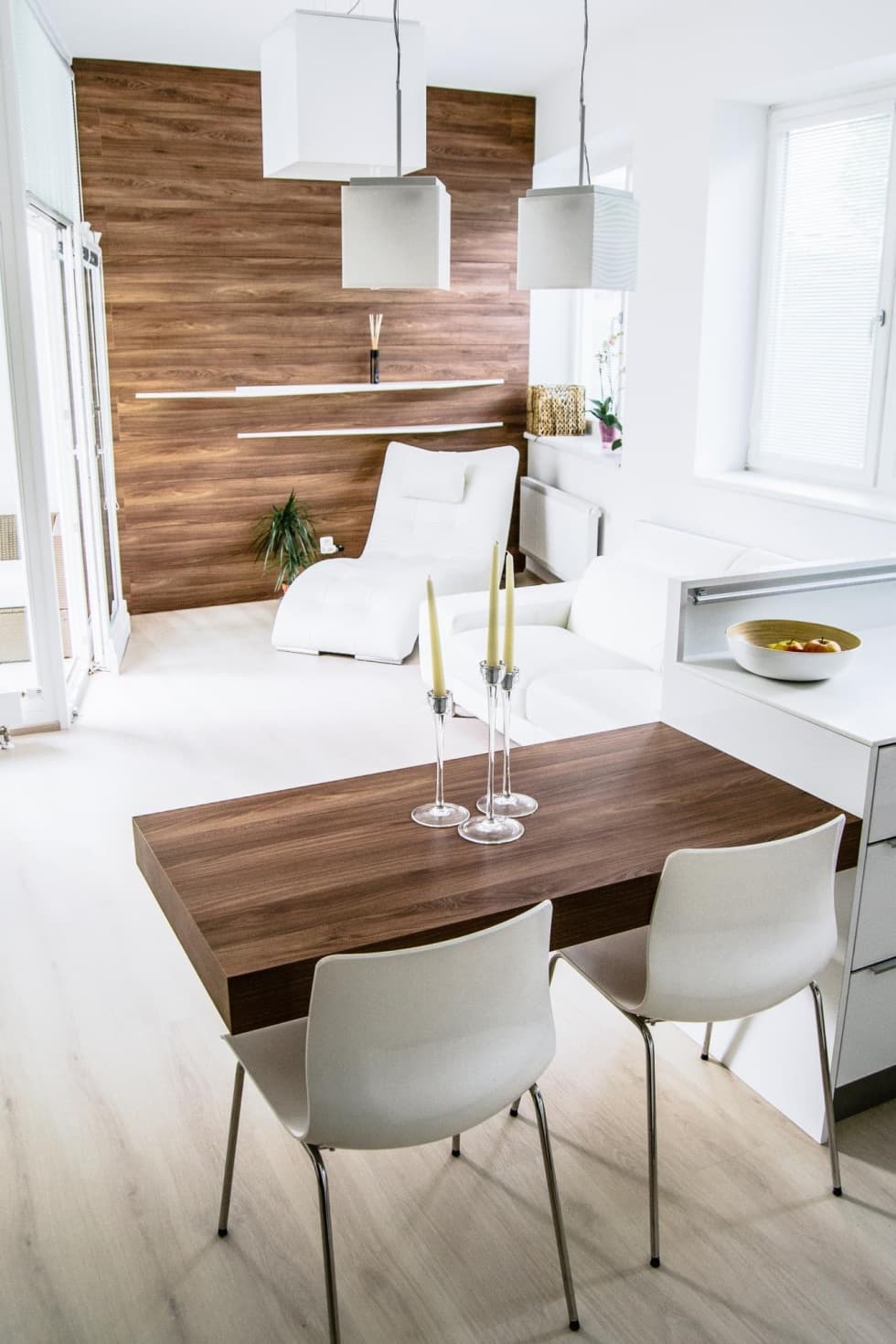 Creativity. Experience. Passion.
Do you like our creation and you are already thinking over your project or intent? Perfect! We are here to help you with everything necessary. Don't hesitate to turn to us right now so we can arrange a meeting right today and consult about your ideas!