UGO - OC Šantovka Olomouc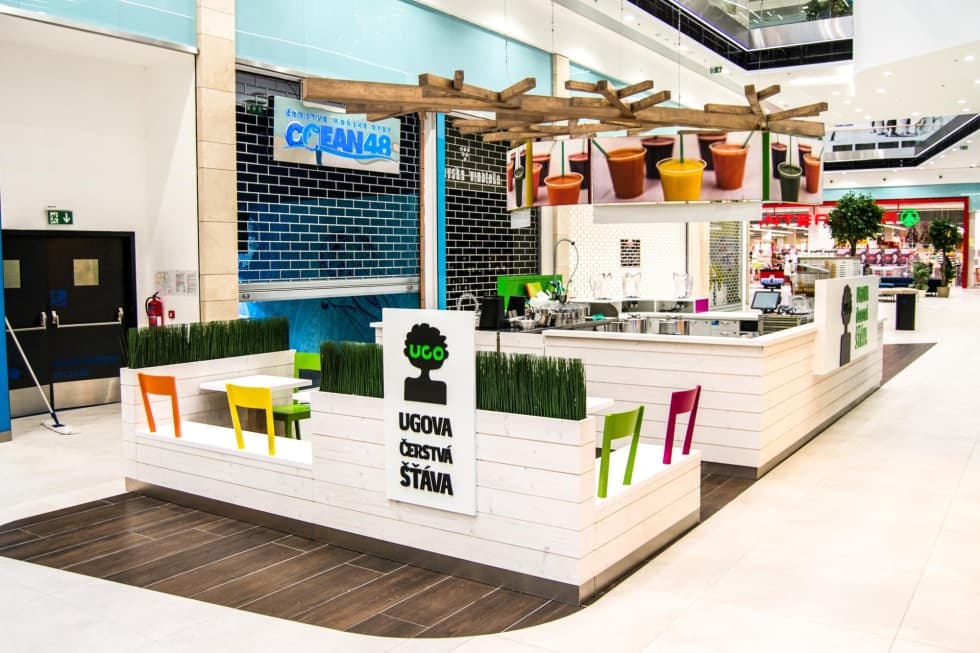 Cleansing. That is the first thing that jumps out at you if you visit the website of one of our clients - UGO Trade, s.r.o. from the soft-drinks group KOFOLA, a.s. - for whom we have built a total of 17 commercial units in the Czech republic and Slovakia. The stall in Šantovka, Olomouc shopping center was one of them. UGO fresh juice is very popular especially with the young generation, it quickly quenches thirst and can serve as a little snack, which is a very valuable thing in these busy times. When realizing this project we wanted to prevent the visitors to feel limited in any way so that they can keep the feeling of "dashing" towards their business meeting, shopping or just home to their families. Open, relaxed and peaceable space where you can look at the skilled hands of the juice-making crew and experience the juice-making firsthand.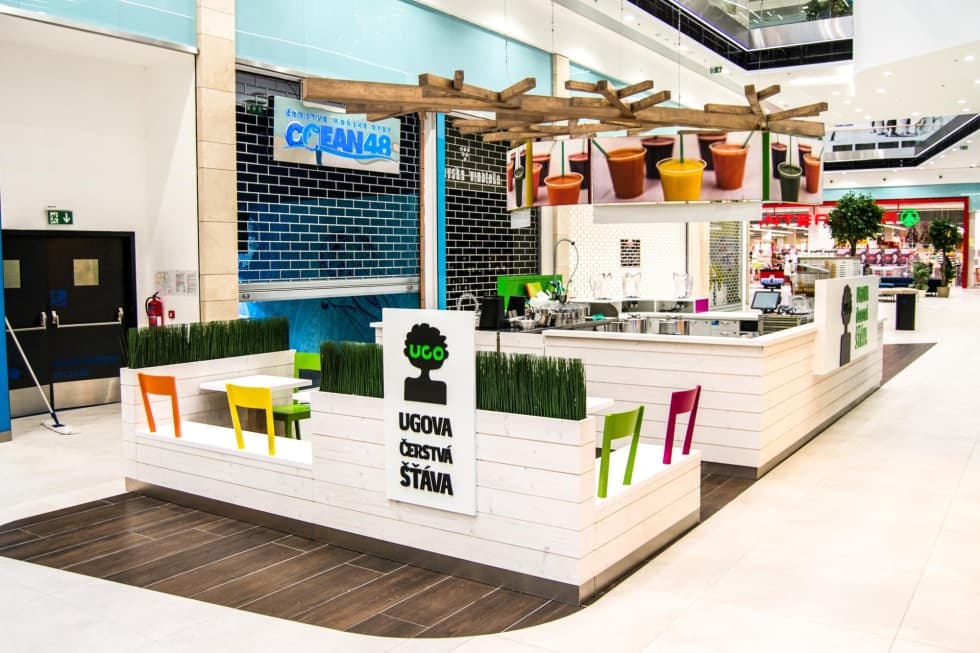 Fast.
Simple.
Modern.
Young.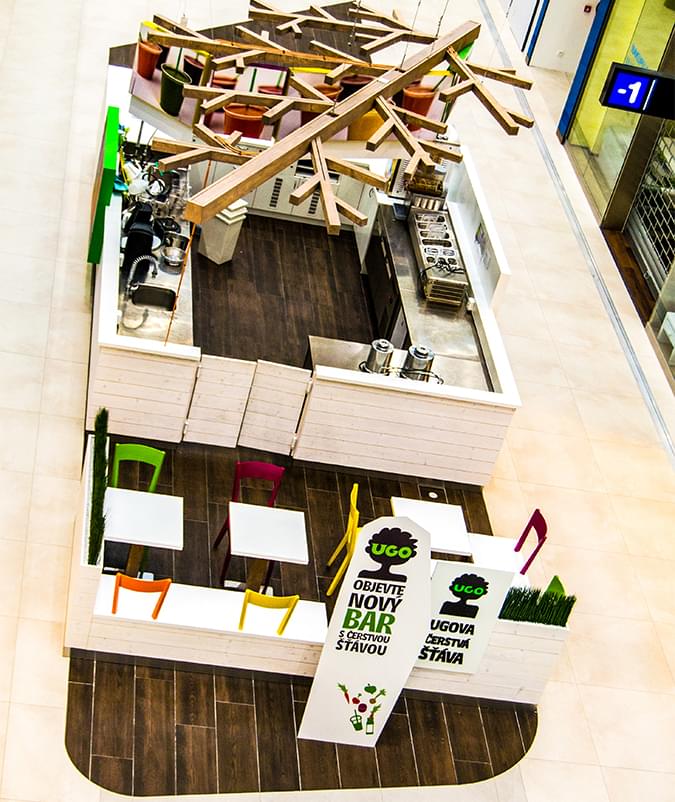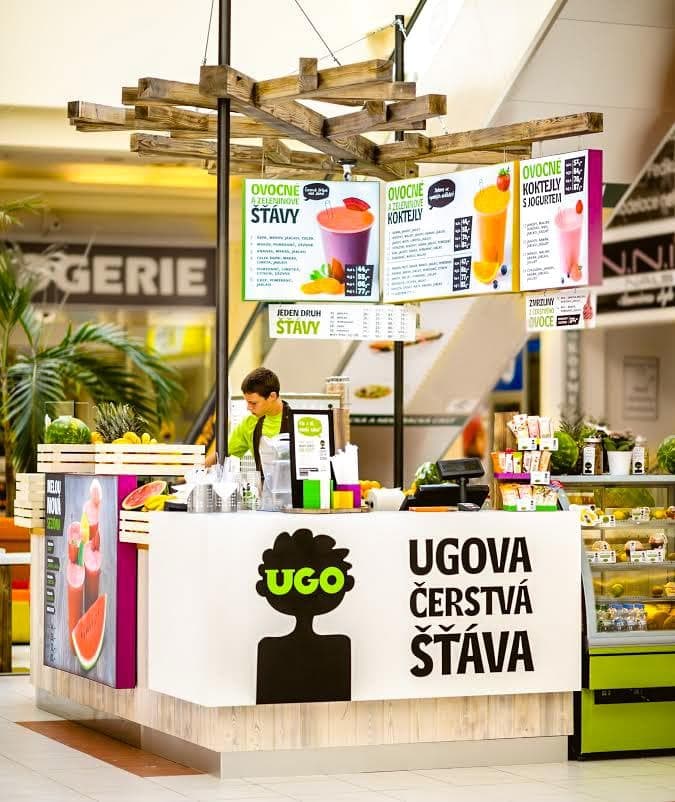 Creativity. Experience. Passion.
Do you like our creation and you are already thinking over your project or intent? Perfect! We are here to help you with everything necessary. Don't hesitate to turn to us right now so we can arrange a meeting right today and consult about your ideas!