Potten&Pannen Staněk Brno - OC Vaňkovka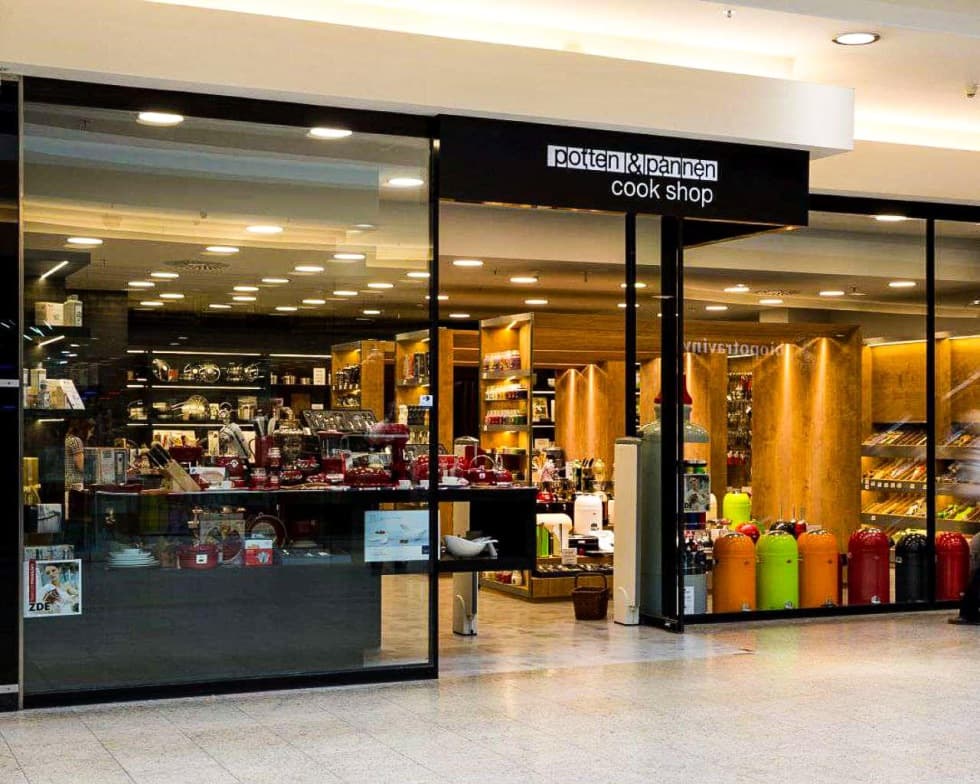 When we laid down these three simple words, it was already clear that Potten&Pannen Staněk will be a matter of the heart. Just like us, they too are trying to make something seemingly ordinary into an outstanding object of art. Just like us, they put a piece of themselves into the work, a piece of their heart that wanders amidst all sorts of kitchen appliances, pots and ingredients. Just like us, Potten&Pannen are also original and distinct. And that is why we approached the project of a retail shop in Liberec just the same way - originally and distinctively. Yet still we used clean and simple design that allows the products to stand out.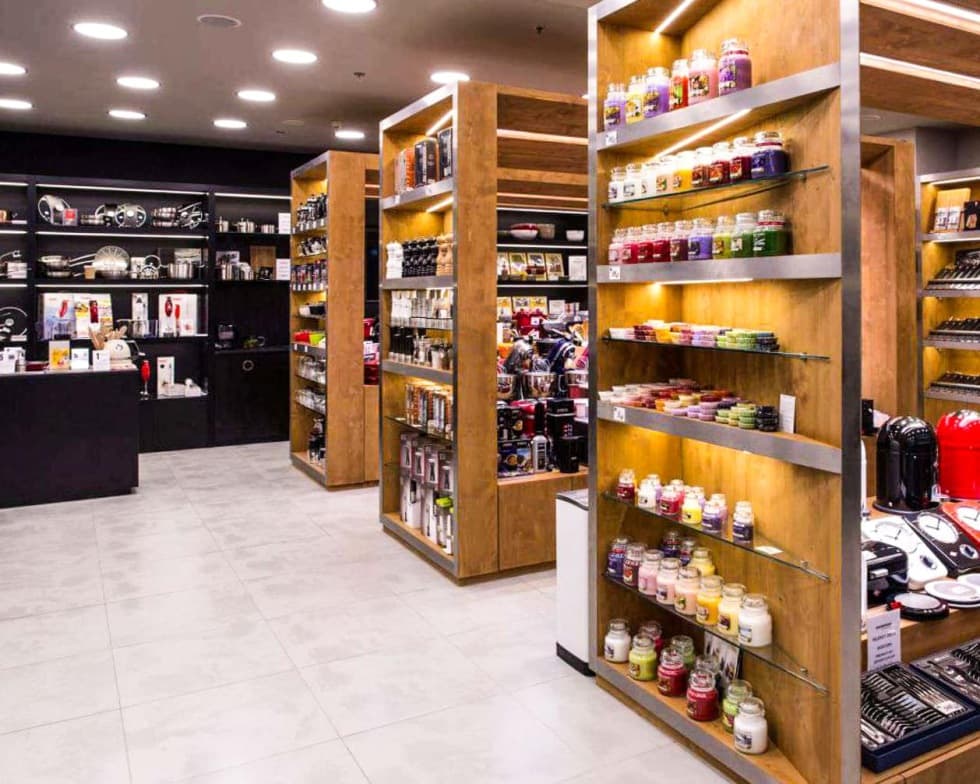 Distinctive.
Open.
Design.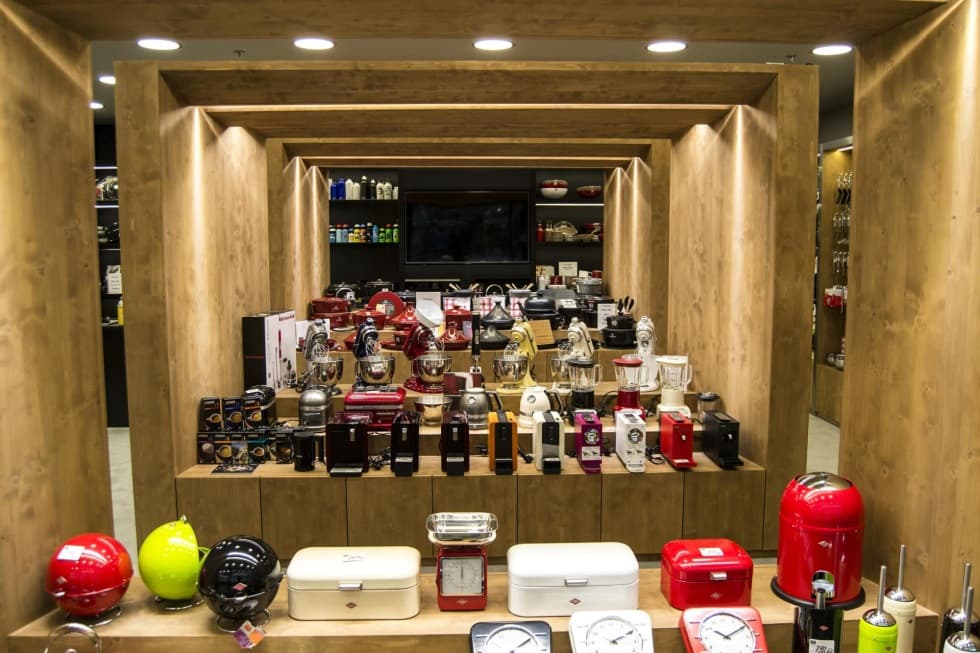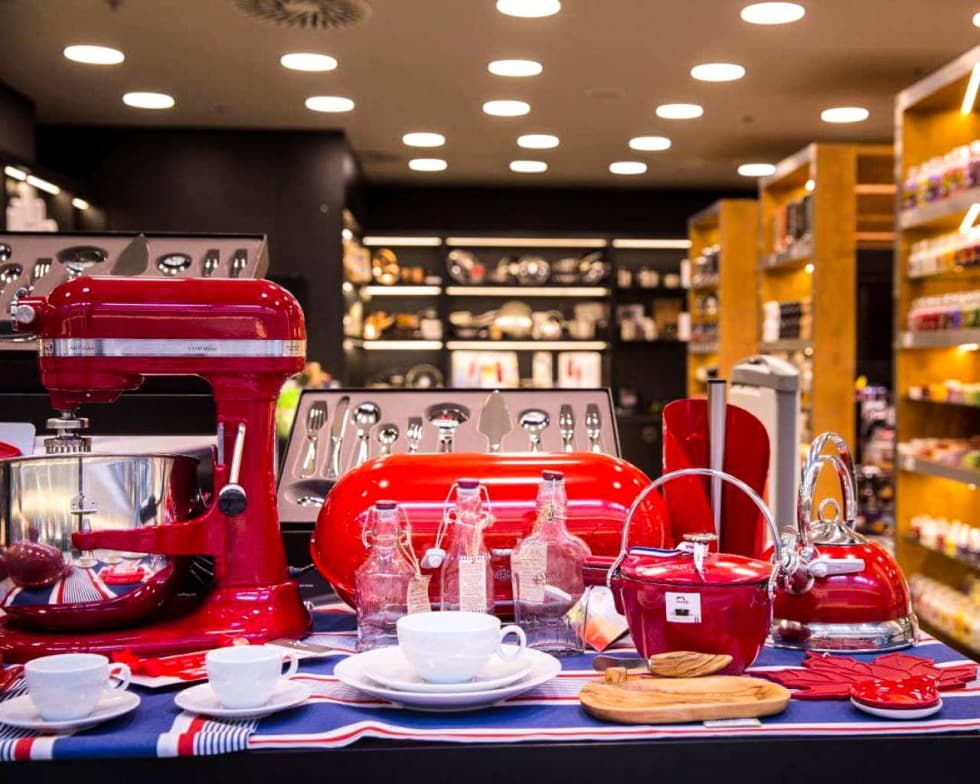 Every visitor of P&P shop first stops and wonders, if he entered where he wanted. Seeing these reactions makes us proud. They prove that we have captured exactly what was asked of us and what is so typical for P&P brand - that it de facto goes against the tide. Against all the boring and lackluster shops with weary colors that surround us by hundreds and thousands. Our task was clear - to stress this concept and use it in the shopping centre in Brno to the last detail.
In the case of that shop, wooden blocks are making the little space surprisingly large and airy. It is a pleasure to walk there among hi-end design products. In Brno, we had to deal with an absence of windows, so we bet on light and bright colors and materials with a precise spatial balance.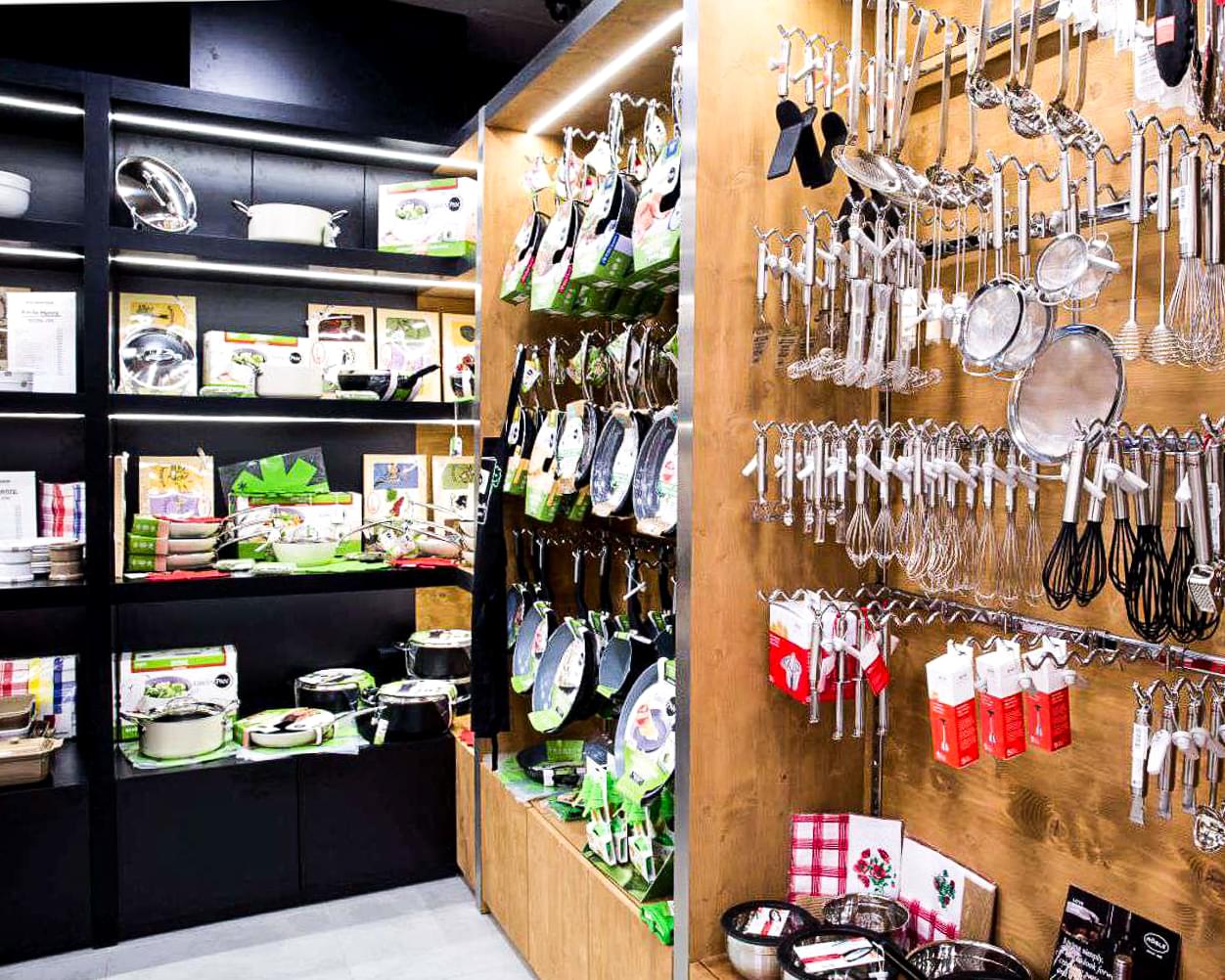 Creativity. Experience. Passion.
Do you like our creation and you are already thinking over your project or intent? Perfect! We are here to help you with everything necessary. Don't hesitate to turn to us right now so we can arrange a meeting right today and consult about your ideas!