HUNTER Shop - Vinohradská st., Prague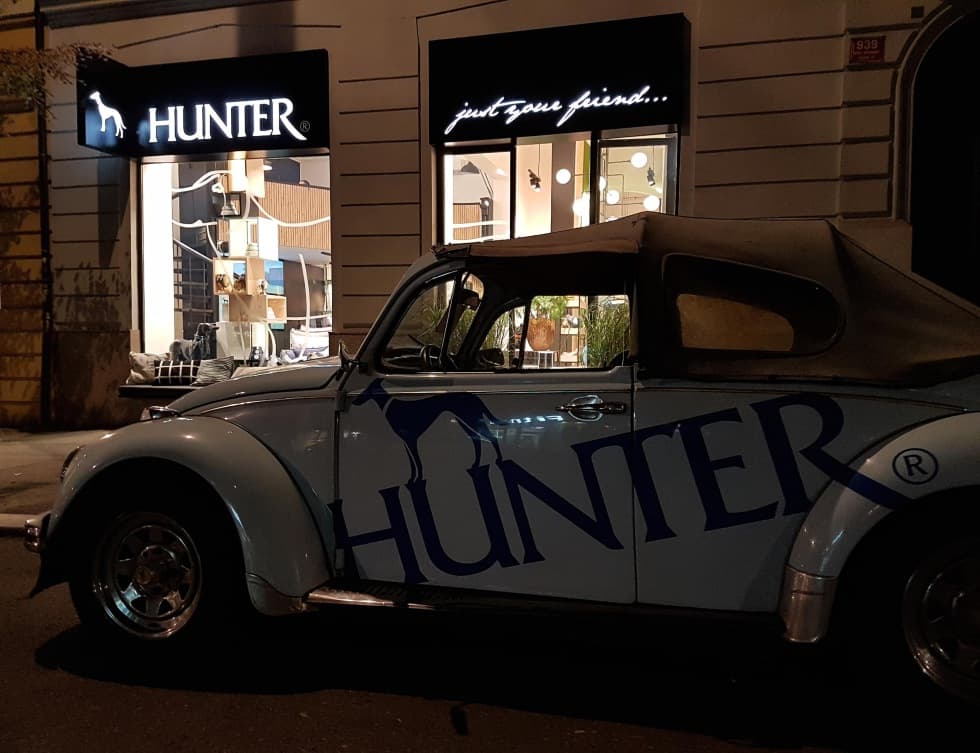 Exciting materials.
Outstanding products.
… are the two main phrases of the company HUNTER / just your friend. Our client is an exclusive importer of Hunter products for Czech and Slovak republic. Hunter is a prestigious German brand that targets our lovable pets. They offer hand-made collars, harnesses, leashes made of superb materials, comfortable beds for dogs and cats, various toys, clothing and what not. We had to make sure to finish on time, even if it were raining cats and dogs :-)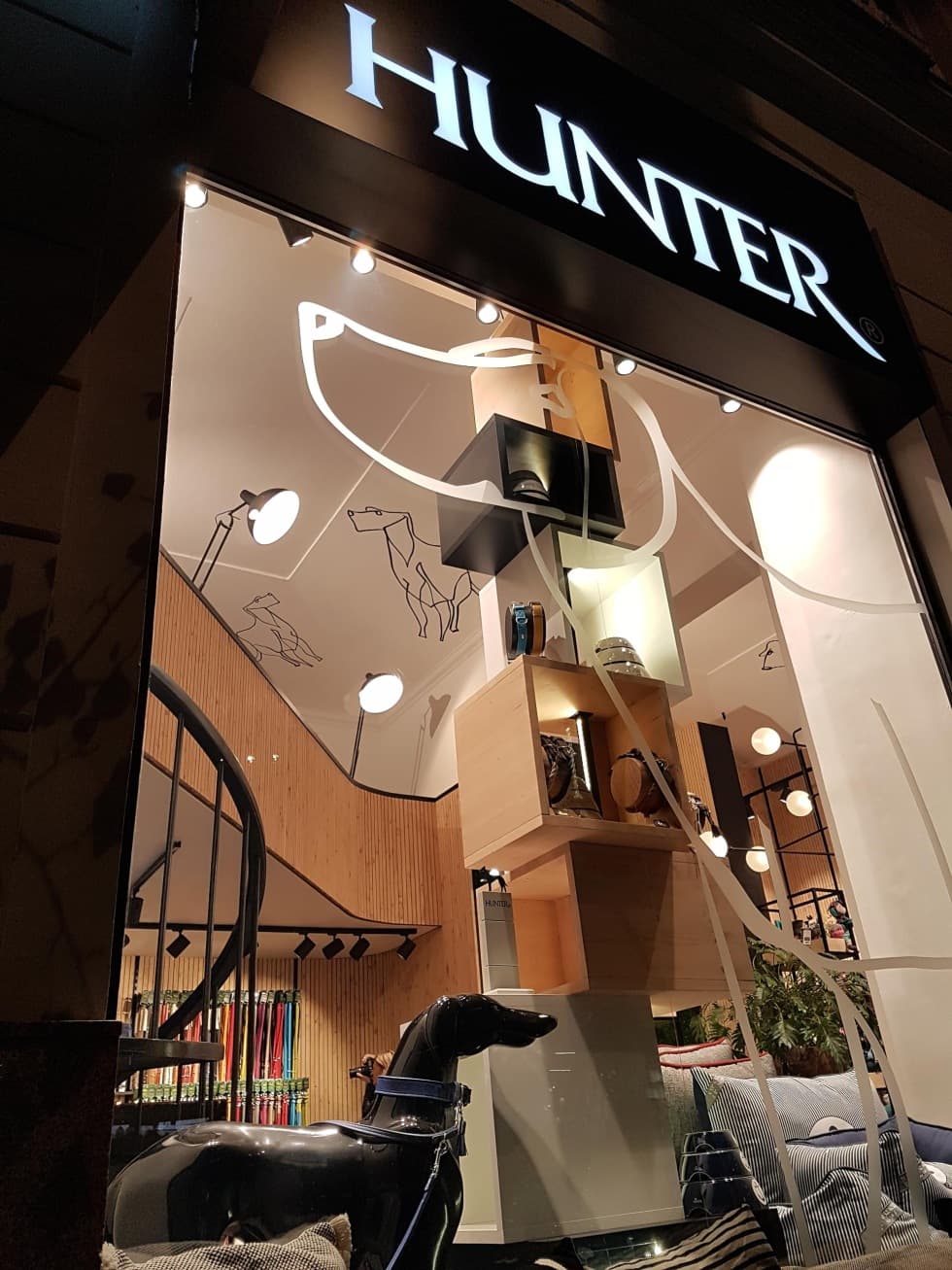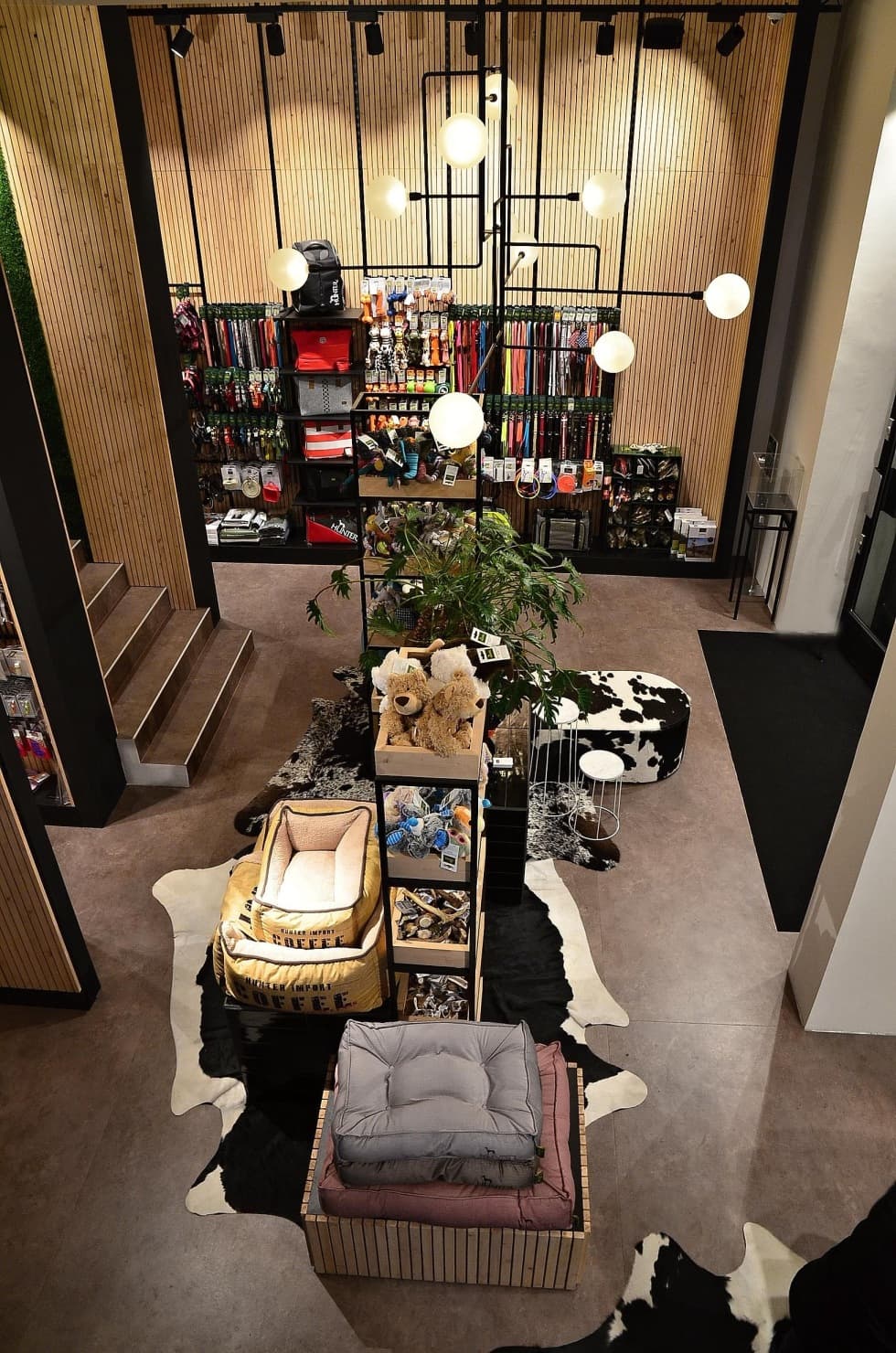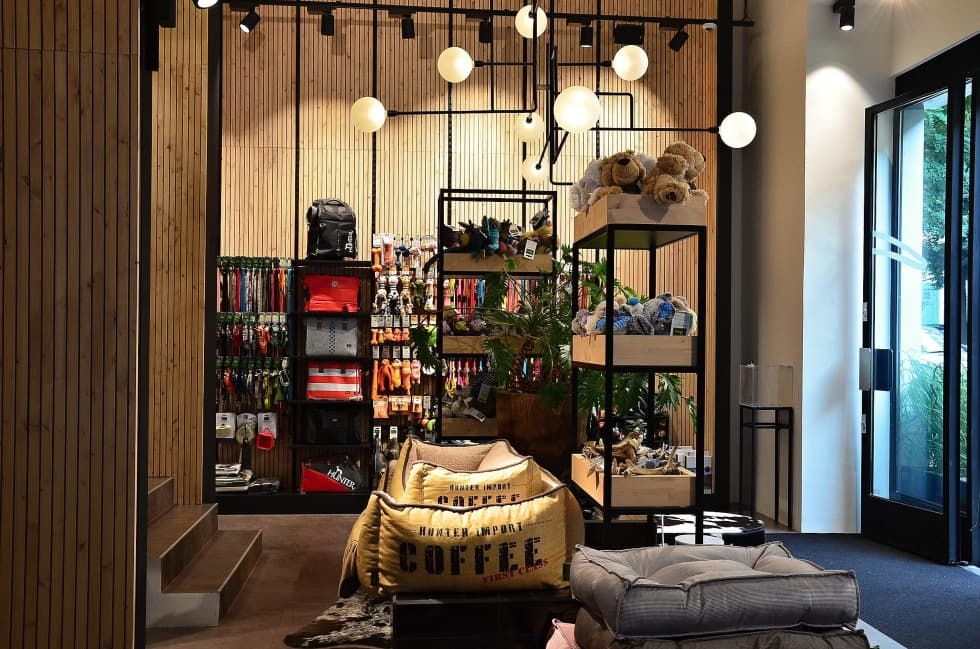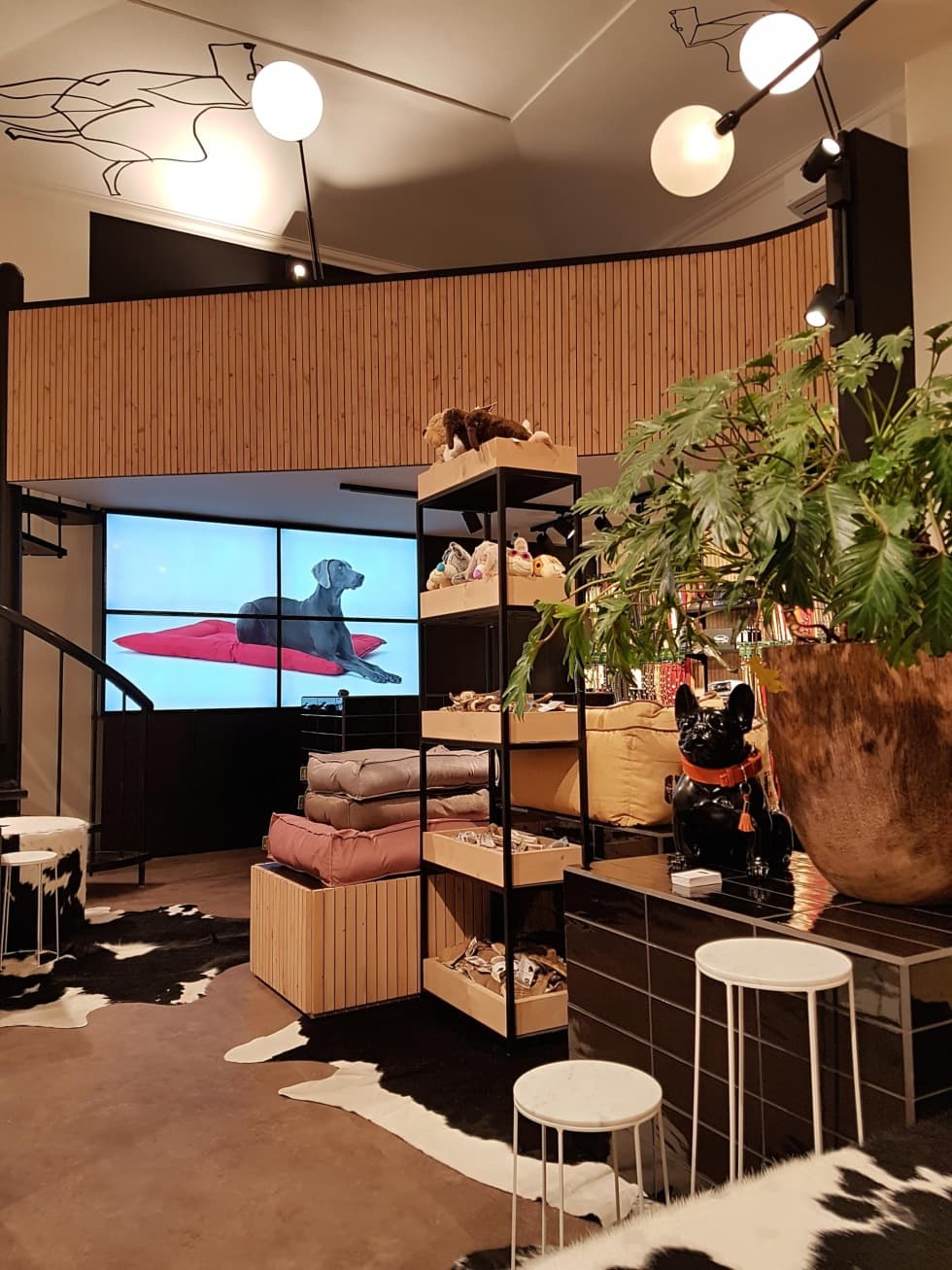 HUNTER / … just your friend is no doubt an original and unique shop; its purpose and dedication alone make it so. Hence we avoided stereotypes and conformity of the current trends that are dominated by dull, compact and single-color solutions without any potential or spirit. Just as the spirits of our pets are unique and particular, we wanted to be unique and particular to all the visitors of the shop, and also to all the passers-by in the frequented Vinohradská Street. To create an image of an original "animal" boutique, that people may visit not only to buy its top quality goods but also to enjoy its modern look, that stems from its animal nature, that can be silly but also loyal, calm, helpful and lasting.
At first sight it may look messy or negligent, but the careless design proves to be exceptionally systematic and well-thought-out. Warm wooden tones, stylish accessories, high-quality materials and shop elements make it just perfect.
Does your dog or cat have its favorite shop? If not, you are at the right place. Go to HUNTER Shop Prague - Vinohradská Street and enjoy our work.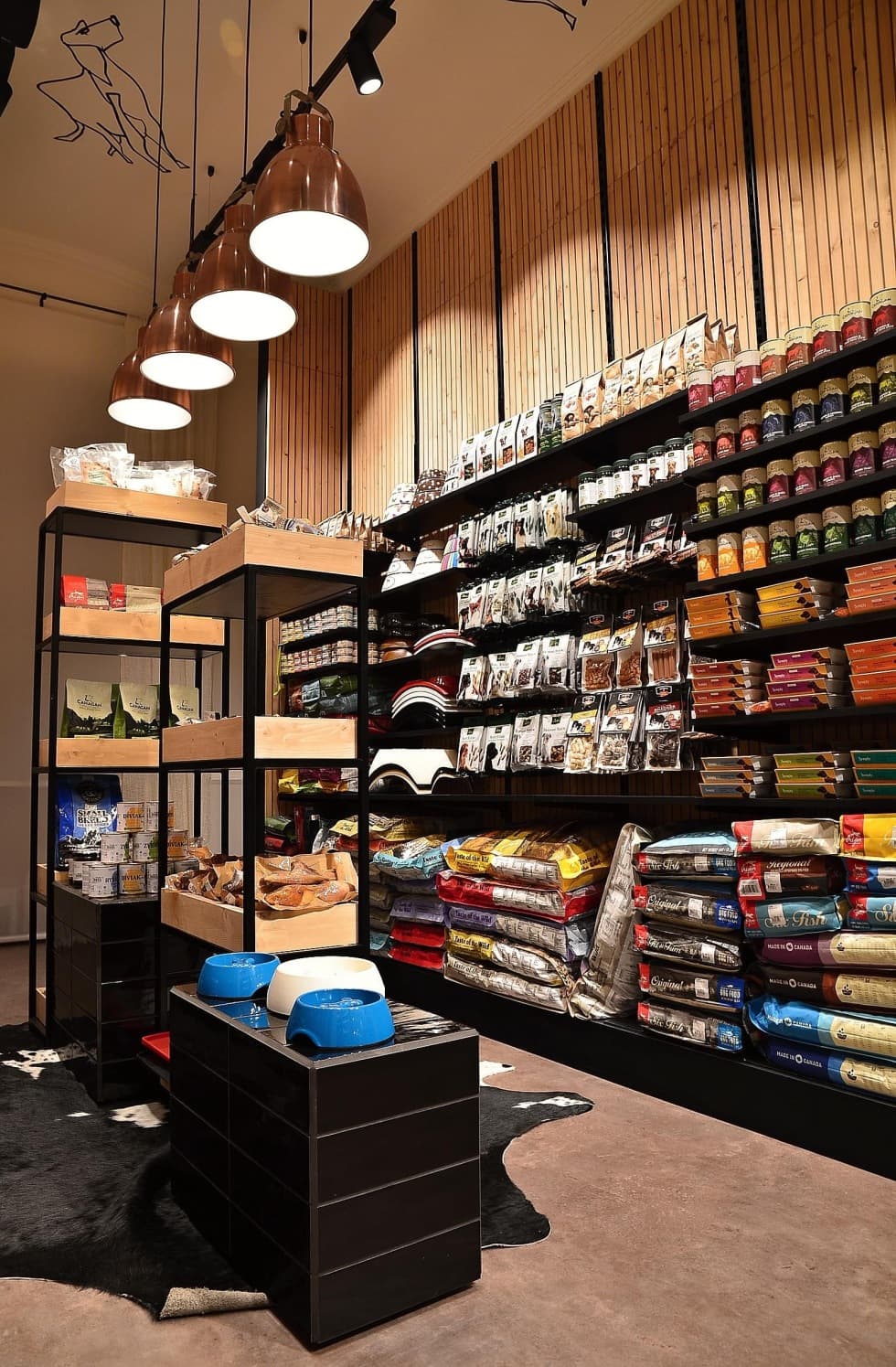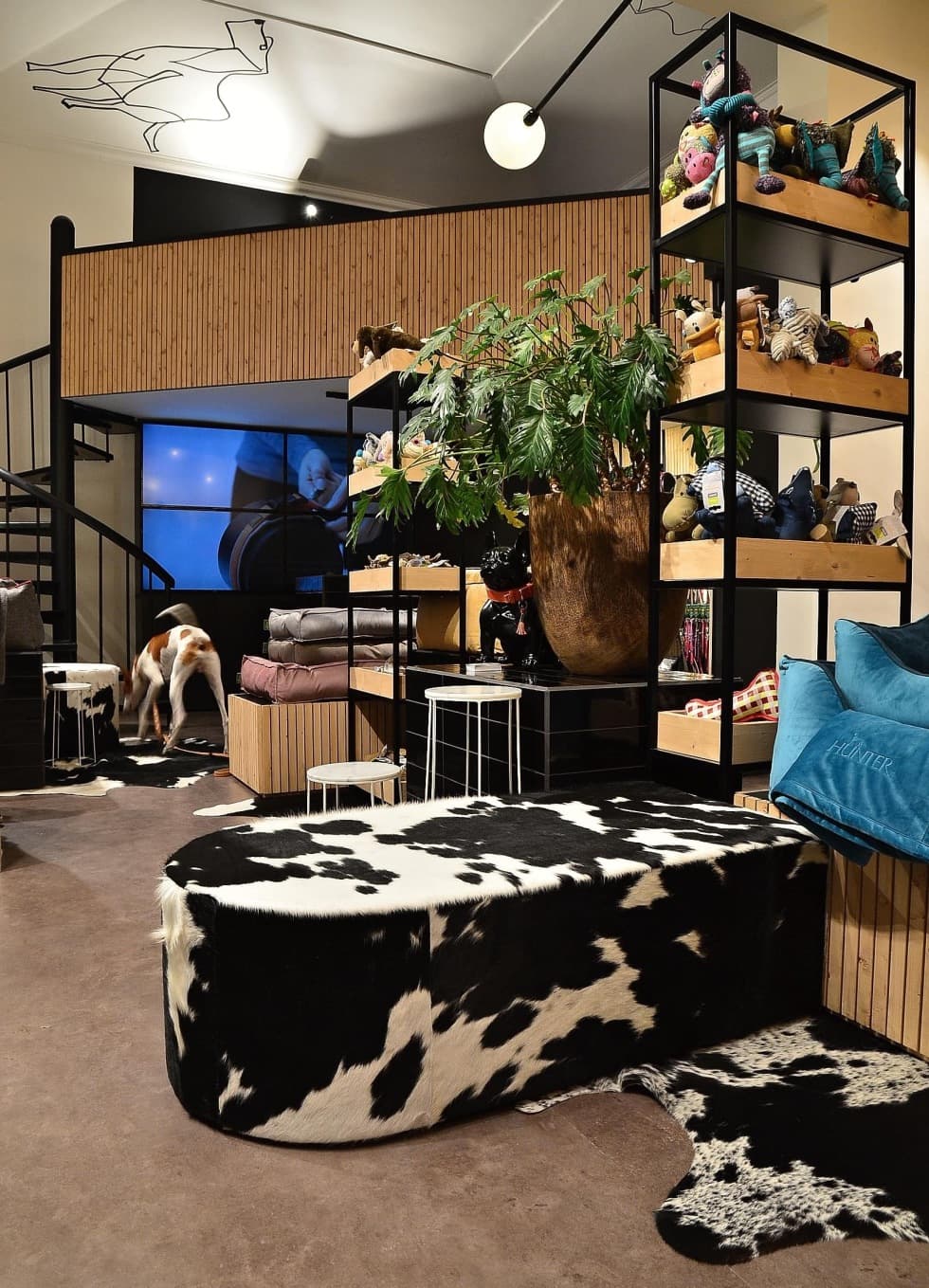 Creativity. Experience. Passion.
Do you like our creation and you are already thinking over your project or intent? Perfect! We are here to help you with everything necessary. Don't hesitate to turn to us right now so we can arrange a meeting right today and consult about your ideas!