Pergamenka apartment - Prague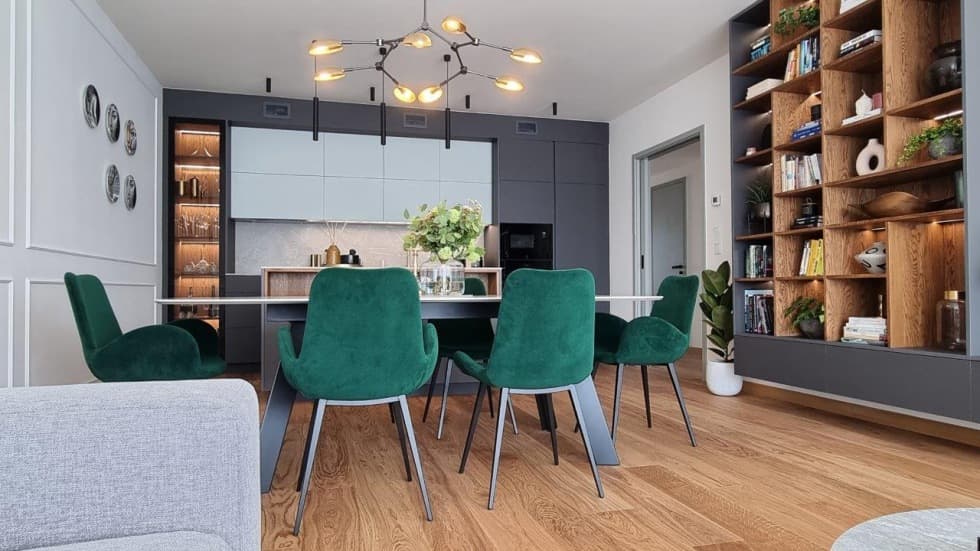 Luxury.
Natural materials.
Perfection.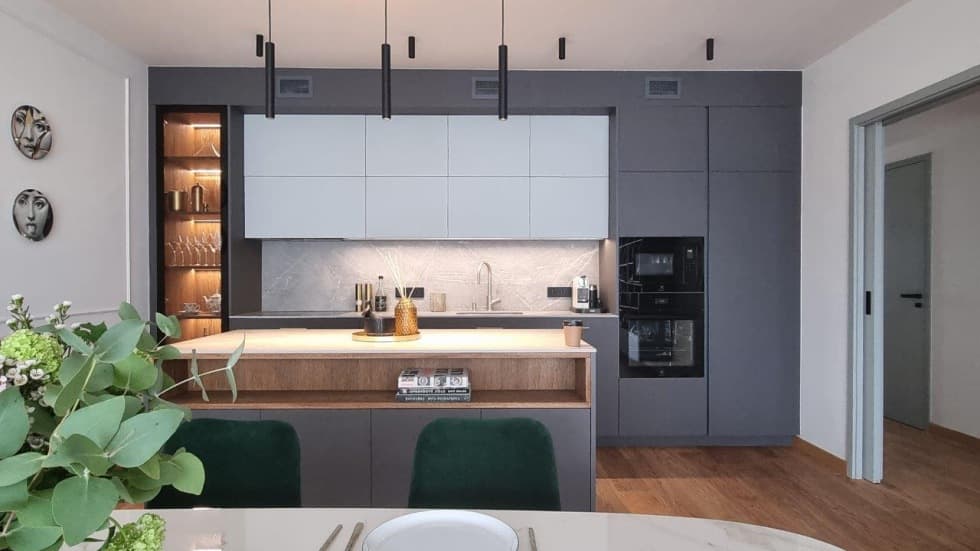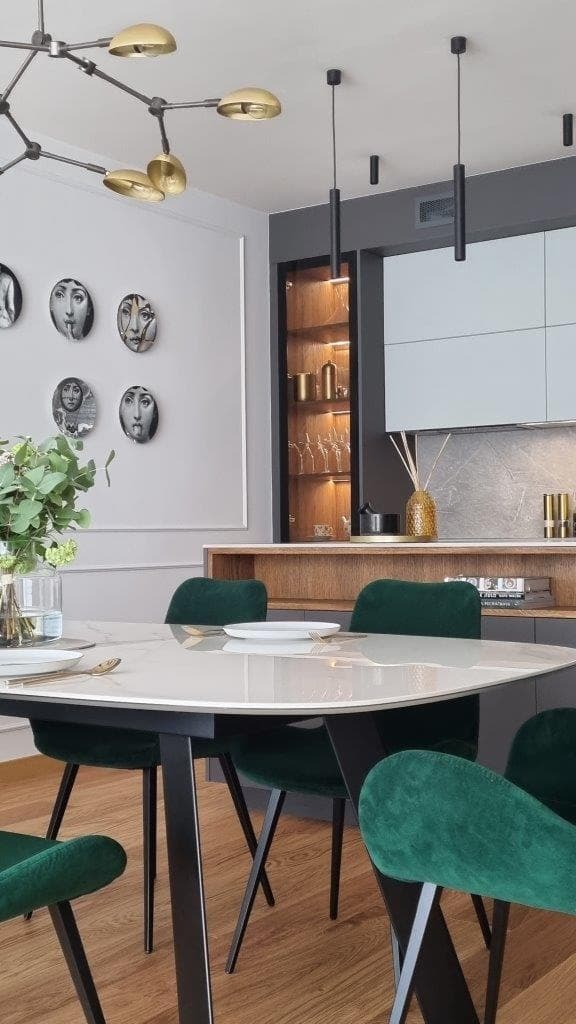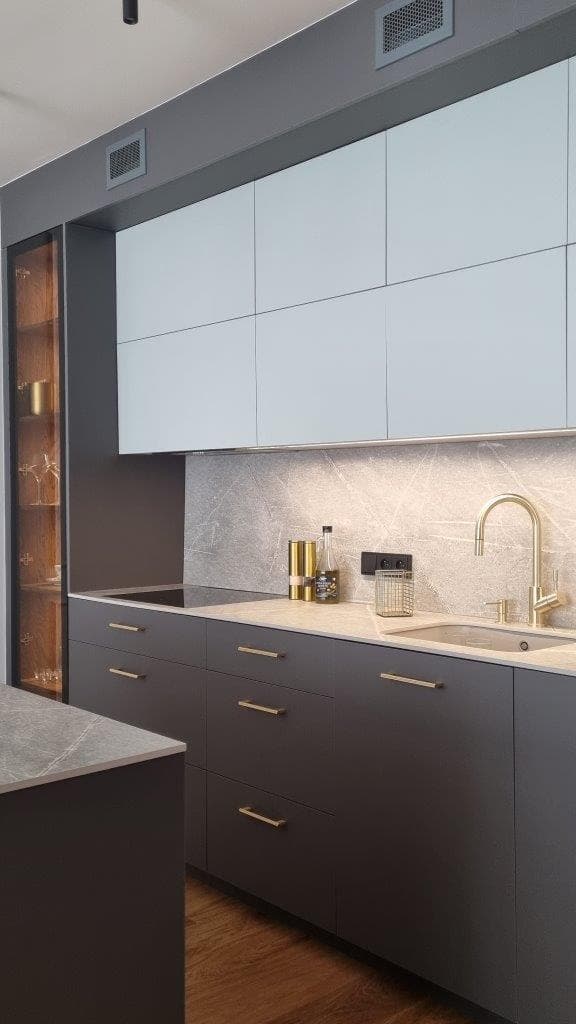 The project of an apartment in the Pergamenka Residence was realized for an active young couple. The interior of the apartment is decorated in black and gray with emerald green and gold details. The combination of black color and wooden motifs is perfection for the human eye. As well as a glazed and lighted cupboard with dishes. Here we find marble elements that are found in the kitchen and on the dining table. The concept of this apartment realization goes hand-in-hand with current trends, which place maximum emphasis on the elegant, yet highly functional connection of design, functionality and technical perfection.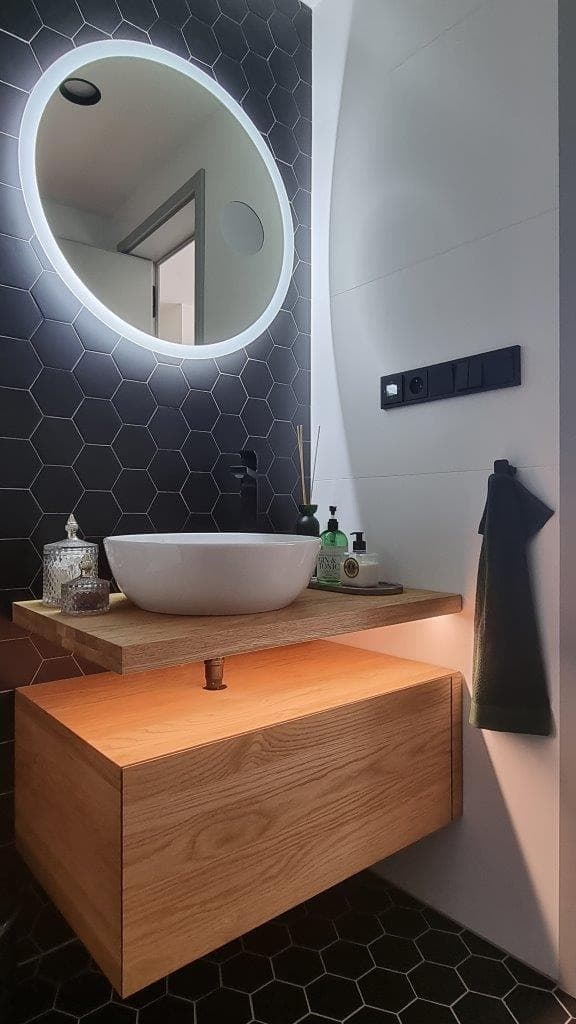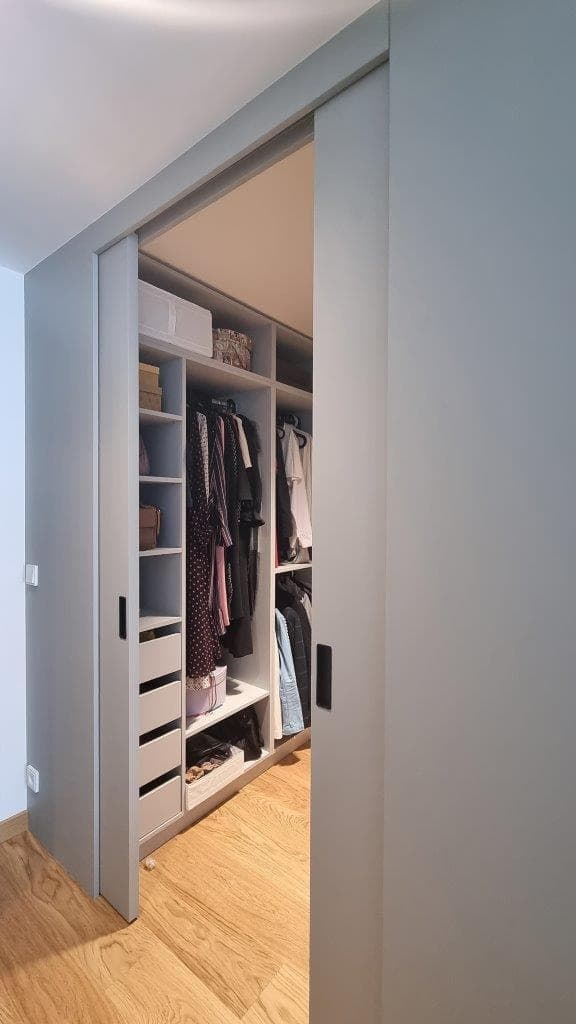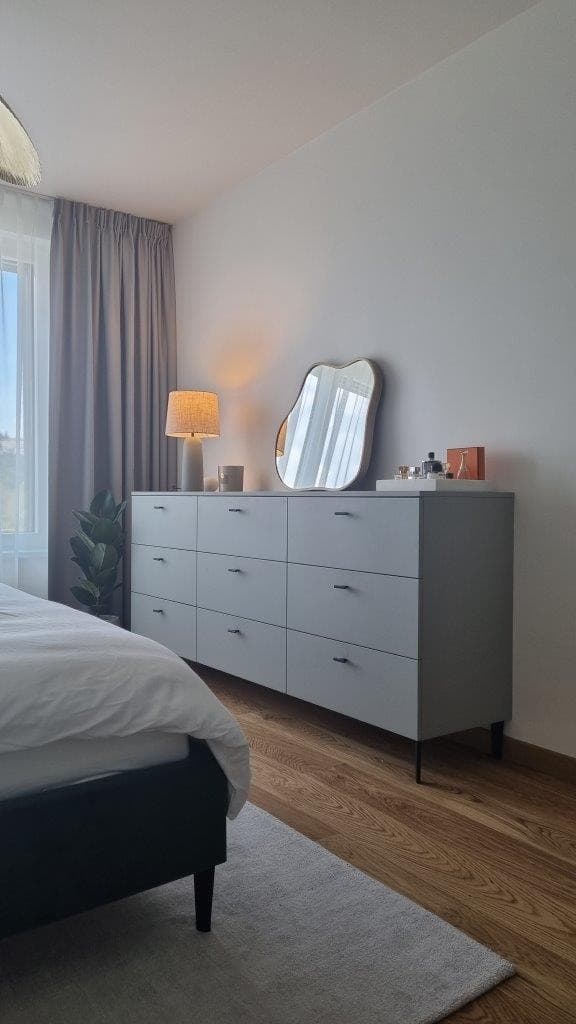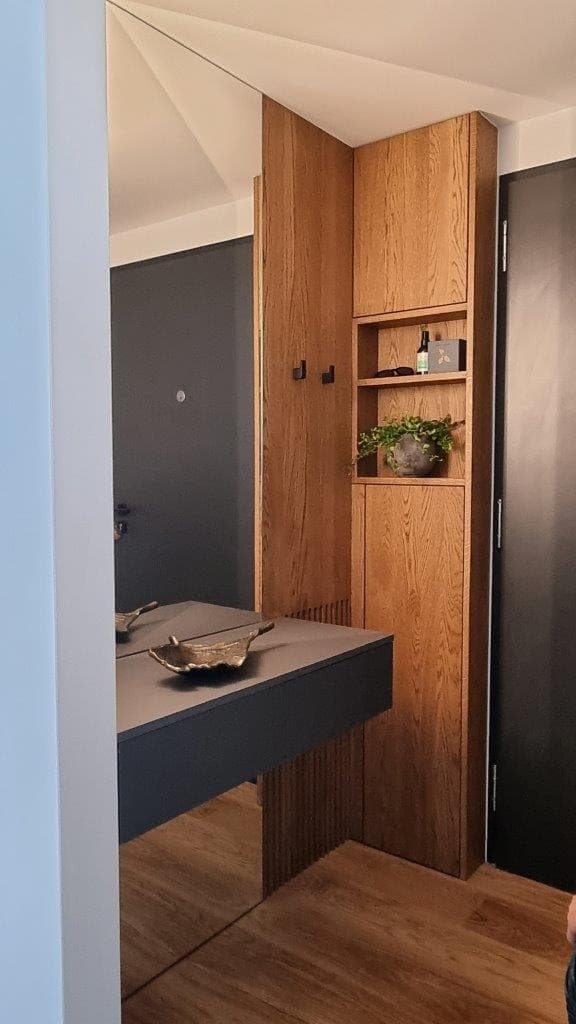 Creativity. Experience. Passion.
Do you like our creation and you are already thinking over your project or intent? Perfect! We are here to help you with everything necessary. Don't hesitate to turn to us right now so we can arrange a meeting right today and consult about your ideas!